Replay - Management of PFT Workflows: 2022 ERS/ATS Standards Application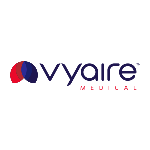 Pneumologie, Thérapeute Respiratoire

1h

Anglais
Détails de la formation
In 2022 an international joint Task Force put forth new ERS/ATS International standards for the routine interpretation of Pulmonary function tests, offering greater granularity resulting in a more detailed lung function description.
This new technical standard emphasizes the use of statistical methods, rather than % predicted cut-points, to determine the presence/absence and severity of altered lung function. With its level of detail and sophistication, applying these new standards during PFT daily/weekly review will take time for the clinical reviewer to gain proficiency.
Dr. Franciscus Henri Cornelis de Jongh will guide you, step by step, measurement by measurement, on how to apply these new interpretation standards to several cases, to identify and characterize observed data to determine pathophysiology.
Nadia Stachowicz, RRT, BS will also show & discuss ArtiQ.PFT, and how this tool can support the reviewer to reduce the learning curve of these new standards, boost a lab's consistency between interpretations, and allow physicians to focus on clinical review of the data, rather than number crunching.
Méthodes pédagogiques
Cours en ligne
Modules
Replay - Management of PFT Workflows: 2022 ERS/ATS Standards Application