Replay: Capnography in the ICU: Usefulness and Application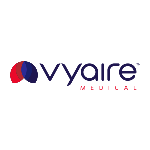 Thérapeute Respiratoire, Masseur-Kinésithérapeute, Infirmier Diplomé d'Etat (IDE), Infirmier en Pratique Avancée (IPA), Médecine intensive et réanimation

1h

Anglais
Détails de la formation
Capnography, the continuous analysis and recording of the concentration of CO2 in respiratory gas (1), is an integral part of monitoring for a ventilated patient (2). There are two types of capnographs: mainstream and sidestream (2).
In part one, Lluís Blanch M.D., PhD will discuss:
- The concepts and application of capnography for monitoring a ventilated patient
- Capnograph waveforms - CO2 as a function of time and volume, sidestream and mainstream capnography, volumetric capnography and its application in the ICU
- Ventilation and perfusion, measure of dead space and effect of PEEP
References:
1. Richardson M, Moulton K, Rabb D, et al. Capnography for Monitoring End-Tidal CO2 in Hospital and Pre-hospital Settings: A Health Technology Assessment [Internet]. Ottawa (ON): Canadian Agency for Drugs and Technologies in Health; 2016 Mar. (CADTH Health Technology Assessment, No. 142.) 1, Introduction. Available from: https://www.ncbi.nlm.nih.gov/books/NBK362376/
2. D'Mello, J., & Butani, M. (2002). Capnography. Indian journal of anaesthesia, 46(4), 269-278.
Méthodes pédagogiques
Cours en ligne
Modules
Capnography in the ICU: Usefulness and Application