Replay - New AI tools for an efficient management of PFT workflows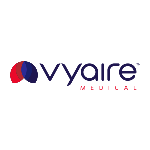 Pneumologie, Thérapeute Respiratoire

1h

Anglais
Détails de la formation
In this webinar, Prof. Wim Janssens will guide you to a deeper understanding of the diagnostic support that the ArtiQ.PFT technology provides to your daily PFT workflow. ArtiQ.PFT is an AI-based interpretation software for Pulmonary Function Reporting and Diagnosis support.
We will address and discuss the proven impact ArtiQ.PFT can have by supporting physicians in the characterization of lung function and how respiratory physicians and artificial intelligence can work together as a team in the diagnostic process. Prof. Dr. Wim Janssens will discuss the results of completed studies and share intermediate results of ongoing research.
Janine Kaspers, Senior Respiratory Diagnostics Instructor will demonstrate live the seamless integration into the SentrySuite software following your current daily workflow and routine.
Méthodes pédagogiques
Cours en ligne
Modules
Replay - New AI tools for an efficient management of PFT workflows