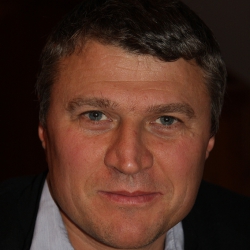 Prof. Christian Dumontier
En bref
I am a French certified Plastic, Reconstructive and Aesthetic Surgeon located in Guadeloupe. Responsible for the hand and upper limb diploma (Universities of Paris, Bobigny, Versailles, Lille, Strasbourg and Besançon), I am also a teacher in rehabilitation schools, nurse schools, medical schools and mostly in post-university teaching programs (radiology, arthroscopy, hand surgery, anatomy...) and in medical ethics at Paris-Descartes Laboratory.
Guadeloupe , Guadeloupe
Plastic Surgeon
Français, Anglais
Expérience Professionnelle
Professor and Head
Plastic and Plastic Department
De 2012 à 2014
Nice University Hospital
Associate Professor
Depuis 2002
University of Paris
Half-time consultant
Orthopedic
De 1990 à 2012
Hôpital Saint Antoine (Paris)
Formation
Authorization to lead researches
2012
University of
PhD in University Science, Ethics and Health Law
2006
University of
Postgraduate degree (DEA) in Medical Ethics
2000
University of
Publications
Coronal Fractures of the Scaphoid: A Review.
2016
Journal of wrist surgery
Lire ici
Clinical and radiologic outcomes of pyrocarbon radial head prosthesis: midterm results.
2016
Journal of shoulder and elbow surgery
Lire ici
Association among work exposure, alcohol intake, smoking and Dupuytren's disease in a large cohort study (GAZEL).
2014
BMJ open
Lire ici
Associations professionnelles
French hand society
General Secretary (2005-2011)
Academy of surgery
Associate member
Société Française de Chirurgie Orthopédique et Traumatologique (SOFCOT)
Member