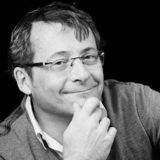 Prof. Michel Cosson
En bref
Pr. Michel Cosson is Medical director of the UNF3S French numerical university (unf3s.org) involved in 3D anatomy and pedagogical research. He is also the Head of the Gynecological unit of the University Hospital in Lille, France and Professor of Gynecology Obstetrics at the Medical University. He is the author and co-author of several publications. Pr. Cosson's areas of interest include biomechanical properties of pelvic tissues & 3D biomechanical simulation of the female pelvic cavity.
Dubai, France
Français, Anglais
Publications
Livestock as sentinels for an infectious disease in a sympatric or adjacent-living wildlife reservoir host.
2017
Preventive veterinary medicine
Lire ici
The role of multiple wildlife hosts in the persistence and spread of bovine tuberculosis in New Zealand.
2015
New Zealand veterinary journal
Lire ici
Development of integrated surveillance systems for the management of tuberculosis in New Zealand wildlife.
2015
New Zealand veterinary journal
Lire ici