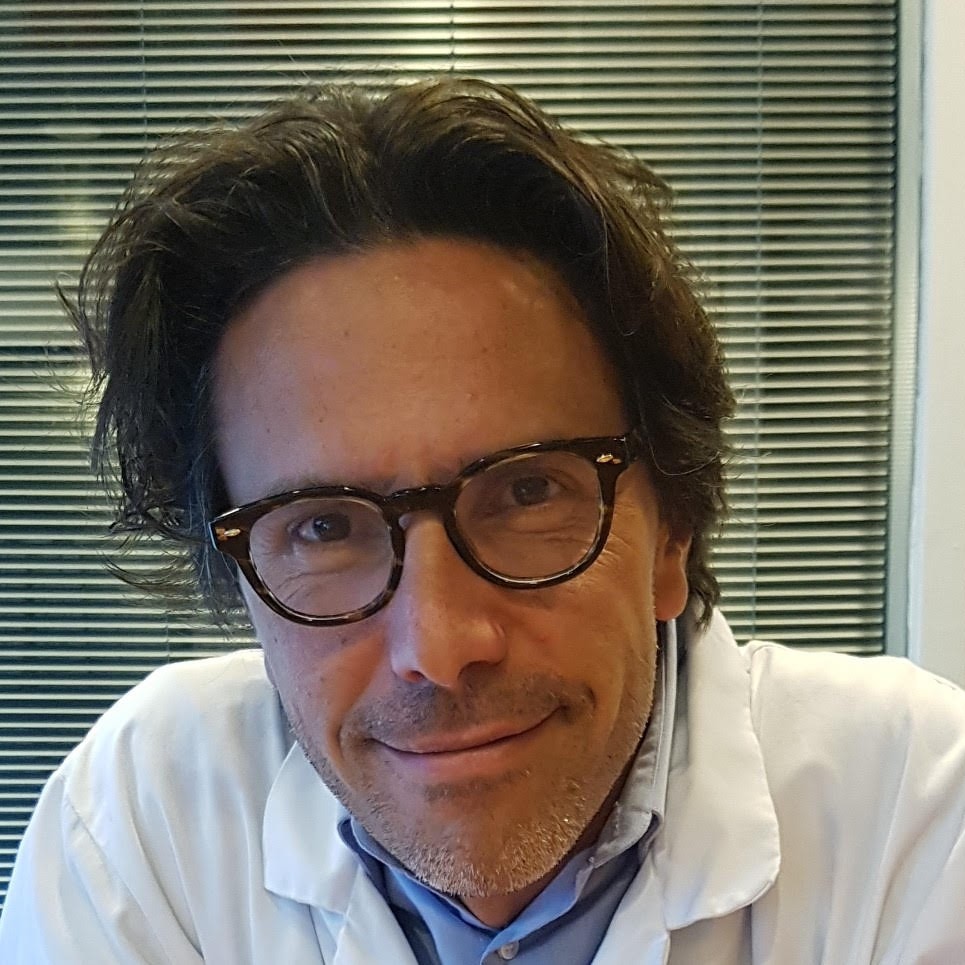 Eric Vibert, MD, PHD
En bref
"Academic Liver Surgeon at APHP specialized in treatment of Primary Liver Cancer. Responsible of a group involved in Surgical Innovation in Université Paris Sud, my favorite job is to connect smart people arising from differents worlds, especially engineers and surgeon, to invente the futur and to create virtuous circle between private and public... Member of Numeric Innovation Group at APHP, i am working to improve medical data management in my famous institution."
Villejuif, France
Anglais, Français
Nos contenus consultables à tout moment
Expérience Professionnelle
Co-head of the University Diploma in Hepato-Bilio-Pancreatic Surgery and Transplantation
with Prof. Sa Cunha
Depuis 2015
Co-head of the University Diploma in Hepato-Biliary Surgery and Transplantation
with Prof. Castaing
Depuis 2014
University Professor and Hospital Practitioner
Centre Hépato-Biliaire (Prof. Castaing)
Depuis 2008
Formation
Professorial Thesis
2016
University of Paris
PhD in Science
2012
Ecole Doctorale de Cancérologie
Post doctoral diploma : Habilitation to Conduct Research
2012
University of Paris
Publications
Predictive model for microvascular invasion of hepatocellular carcinoma among candidates for either hepatic resection or liver transplantation.
2019
Surgery
Lire ici
Kinetics of Hepatic Volume Evolution and Architectural Changes after Major Resection in a Porcine Model.
2019
European surgical research. Europaische chirurgische Forschung. Recherches chirurgicales europeennes
Lire ici
Hepaticocholecystic duct: A pitfall of cholecystectomy.
2019
Clinical case reports
Lire ici
Associations professionnelles
Association Française de Chirurgie (AFC)
Member
Société Française de Chirurgie Digestive (SFCD)
Member
Association Française de Chirurgie Hépato-Biliaire et de Transplantation
Member
Distinctions
Patient Trophy : Doctor - Patient Communication
AP-HP
2014
Best Oral Communication
5th International Meeting on Hepatocellular Carcinoma. Eastern and Western Experiences.
2007
First Prize
Laboratoire AVENTIS
2004