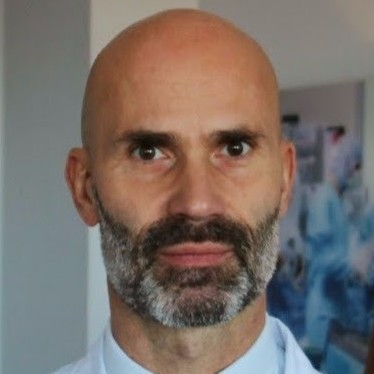 Dr. Christophe Vaessen, MD
En bref
Paris, France
Senior Urologist and director of laparoscopy and robotic surgery, GHU Pitié-Salpêtrière, Paris, France
Français, Anglais
Expérience Professionnelle
Senior Urologist and director of laparoscopy and robotic surgery
Professor M.O. Bitker
Department of Urology
Depuis 2005
GHU Pitié-Salpêtrière, Paris, France
Senior Surgeon and director for laparoscopic surgery
Prof. P. Rischmann
Department of Urology
De 2001 à 2004
C.H.U. Rangueil, Toulouse, France
Senior Urologist and Transplant Surgeon
Prof. JP Sarramon
Department of Urology
De 1999 à 2000
CHU Toulouse, France
Formation
Diploma of Urology and Urological Surgery
1999
University of Brussels, Belgium
Diploma of Radio-protection
1998
University of Brussels, Belgium
Diploma of Medical School
1993
University of Brussels, Belgium
Publications
Expression of long non-coding RNA MFI2-AS1 is a strong predictor of recurrence in sporadic localized clear-cell renal cell carcinoma.
2017
Scientific reports
Lire ici
Off-Clamp versus On-Clamp Robotic Partial Nephrectomy: A Multicenter Match-Paired Case-Control Study.
2017
Urologia internationalis
Lire ici
Impact of Anticoagulant and Antiplatelet Drugs on Perioperative Outcomes of Robotic-assisted Partial Nephrectomy.
2017
Urology
Lire ici
Associations professionnelles
French Academy of Surgery
Member
European Association of Urology (EAU)
Member
French Urology Association
Member