Replay - Non-invasive ventilation: when, who and how.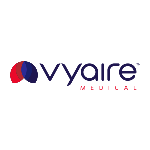 Anesthésie - réanimation, Infirmier Anesthésiste Diplomé d'Etat (IADE), Thérapeute Respiratoire

1h

Anglais
Détails de la formation
Non-invasive ventilation is widely used in the acute care setting across a variety of pathologies and is a standard of care in both hypercapnic and non-hypercapnic acute respiratory failure. It has become increasingly used to avoid or serve as an alternative to mechanical ventilation. For selected patients with acute respiratory failure, it improves survival and reduces complications.
The lecture will cover the following.
· Define non-invasive ventilation and discuss the indications for its use for acute respiratory failure
· Discuss the clinical application for non-invasive ventilation and which patients to use it for
· Describe the goals of non-invasive ventilation and its application
Méthodes pédagogiques
Cours en ligne