Replay - Optimizing patient-ventilator synchrony in non-invasive ventilation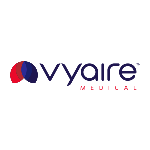 Infirmier Diplomé d'Etat (IDE), Médecine intensive et réanimation, Thérapeute Respiratoire, Masseur-Kinésithérapeute, Infirmier en Pratique Avancée (IPA)

1h

Anglais
Détails de la formation
Patient-ventilator synchrony during non-invasive ventilation is
associated with better tolerance and patient comfort1. However,
asynchrony is still common and may lead to increased work of
breathing and non-invasive ventilation failure2. Modern ventilators
have many tools to aid with patient-ventilator synchrony, including
the automation of synchrony tools, such as rise time control,
inspiration termination control and leak compensation.
This lecture will discuss:
•The importance of achieving better patient-ventilator synchrony and the complexity of asynchronies
•Detection of asynchronies
•Ventilator strategies to optimize patient-ventilator synchrony
•Automation of synchrony tools
Speakers:
Lluís Blanch M.D., PhD – Critical Care Consultant, Parc Taulí University Hospital, Sabadell, Barcelona, Spain. Director of the Parc Taulí Research and Innovation Institute. Associate Professor of Medicine.
Stefano Nava, M.D. – Professor of Medicine, Chief of Respiratory and Critical Care Unit, S.Orsola Malpighi Hospital, Bologna, Italy.
References
1: Hess DR. Patient-ventilator interaction during noninvasive ventilation. Respir Care. 2011 Feb;56(2):153-65; discussion 165-7. doi: 10.4187/respcare.01049. PMID: 21333176.
2: Al Otair HA, BaHammam AS. Ventilator- and interface-related factors influencing patient-ventilator asynchrony during noninvasive ventilation. Ann Thorac Med. 2020 Jan-Mar;15(1):1-8. doi: 10.4103/atm.ATM_24_19. Epub 2020 Jan 2. PMID: 32002040; PMCID: PMC6967144.
Méthodes pédagogiques
Cours en ligne
Modules
Optimizing patient-ventilator synchrony in non-invasive ventilation