Replay - Understanding and Implementing the ATS/ERS 2019 Spirometry Guidelines into your Pulmonary Function Laboratory; what's new, what's improved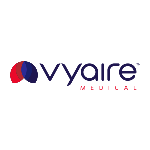 Détails de la formation
Spirometry is the most commonly performed Pulmonary Function test. A test that characterizes lung function to determine "how much & how fast" air moves in and out of the lungs, requires expert technical coaching, and where accurate measurement and quality results are directly tied to patient maximal and repeatable efforts.
The new spirometry standards and consensus, underpinned by previous guidelines, provide recommendations with the aim of increasing the accuracy, precision, and quality of spirometric measurements and improving the patient experience
During this webinar, Dr. Brian Graham one of the authors of the 2019 spirometry guidelines, will review and describe why labs should work to follow these new recommendations, and how improvements in determining: quality criteria, instrument quality control and management, staff competency, and test session grading improve confidence and accuracy of the physician interpretation.
Méthodes pédagogiques
Cours en ligne
Intervenants