High Frequency Oscillatory Ventilation for the Treatment of Severe Respiratory Distress in Neonates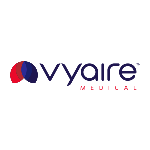 Thérapeute Respiratoire, Pédiatrie, Infirmier Diplomé d'Etat (IDE), Infirmier Puericulteur Diplômé d'Etat (IPDE), Infirmier en Pratique Avancée (IPA), Masseur-Kinésithérapeute

1 jour de formation

/

Durée effective : 1h

1000 participants par session
Anglais
Détails de la formation
High Frequency Oscillatory Ventilation (HFOV) is considered to be a lung protective mode for ventilating neonates and infants (1). This mode of ventilation is often used for infants in the Neonatal Intensive Care Unit with severe and complex respiratory failure, where they may have failed to respond to conventional modes of respiratory support (2).
During this webinar, Sherry Courtney M.D., MS, will discuss:
1. High Frequency Oscillatory Ventilation as a mode of ventilation for neonates, including settings and parameters
2. The current approaches for treating severe respiratory distress
3. Clinical research to support the use of HFOV for patients with severe respiratory distress
This program has been approved for 1.00 contact hour Continuing Respiratory Care Education (CRCE) credit by the American Association for Respiratory Care, 9425, N. MacArthur Blvd, Suite 100, Irving TX 75063
References:
1. Ackermann, B.W., Klotz, D., Hentschel, R. et al. High-frequency ventilation in preterm infants and neonates. Pediatr Res 93, 1810–1818 (2023).
2. Hibberd J et al, Neonatal high-frequency oscillatory ventilation: where are we now? Arch Dis Child Fetal Neonatal Ed. doi:10.1136/archdischild-2023-325657