Vyaire Medical Neonatal Ventilation Study Day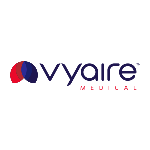 Pédiatrie, Infirmier Diplomé d'Etat (IDE), Infirmier Puericulteur Diplômé d'Etat (IPDE), Infirmier en Pratique Avancée (IPA), Masseur-Kinésithérapeute, Thérapeute Respiratoire
Basingstoke, Royaume Uni

1 jours de formation

/

Durée effective : 4h30

35 participants par session
Anglais
Détails de la formation
Please SAVE THE DATE to join a small selection of clinicians, nurses & practice educators along with Dr. Gusztav Belteki and Vyaire Medical for a study day on the topics of Interpreting Neonatal Ventilator Waveforms, Volume Guarantee, Non-Invasive Ventilation & Automated Control of FiO2. Lunch will be provided.
Qu'allez-vous apprendre ?
To learn about neonatal ventilator waveforms, volume guarantee, non-invasive ventilation and automated control of oxygen.
Méthodes pédagogiques
Présentation théorique, Cas pratique
Programme
10:00am: Arrival
10:30am: Introductions
10:45am: Neonatal ventilation sessions on interpreting neonatal ventilator waveforms and volume guarantee
12:15pm: Lunch
1:00pm: Automated control of oxygen
1:30pm: Hands on sessions on Infant Flow LP and Predictive Intelligent Control of Oxygenation
2:30pm: Farewell
Intervenants
Données logistiques
Se rendre sur place
Vyaire Medical
Chineham Business Park, Crockford Lane
Basingstoke
RG248NA
Free Parking available onsite
Lieu
Vyaire Medical
Crockford Lane
RG24 8UT Basingstoke, Royaume Uni