Replay - MV to protect the ARDS lung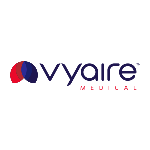 Médecine intensive et réanimation, Thérapeute Respiratoire, Médecine d'urgence, Technicien biomédical, Infirmier en Pratique Avancée (IPA)

1h15

Anglais
Détails de la formation
This presentation will describe what to consider when you are ventilating a patient with ARDS. The goal of lung protection is optimal tidal volumes that do not create a high driving pressure, optimal PEEP based on lung mechanics and not oxygenation.
Qu'allez-vous apprendre ?
Latest updates on lung protective ventilation
Méthodes pédagogiques
Cours en direct
Public cible
Intensive care physicians, respiratory therapists, critical care nurses.
Intervenants
Modules
MV to protect the ARDS lung
Lung protective ventilation is the key to improving outcomes in patients with ARDS. Prof Jordi Mancebo will review all of the most relevant clinical trials and suggest the best strategies