Body Plethysmography: From principles of lung volumes and resistance to optimizing interpretations of results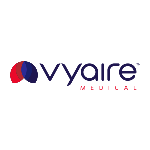 Thérapeute Respiratoire, Pneumologie

1 jours de formation

/

Durée effective : 2h

700 participants par session
Anglais
1 Crédits CME
Gratuit
Places disponibles
Détails de la formation
This Webinar will be conducted in 2 sessions
Webinar 1 - June 27, 5pm CEST
Webinar 2 - July 11, 5pm CEST

Forced Spirometry is considered a valuable lung function test but unlike body plethysmography, it does not provide key characteristics such as lung residual volume, and total lung capacity. Additionally, body plethysmography measurements are recorded during breathing at rest, and not by forced maneuvers. In this series of two webinars, Hanneke van Helvoort, PhD, will provide a thorough technical understanding of the working principles of body plethysmography with a main focus on clinical implications and use.
The first session's focus will be volume assessment, followed by airway resistance assessment in the second session.
This program has been approved for 2.00 contact hours Continuing Respiratory Care Education (CRCE) credits by the American Association for Respiratory Care, 9425, N. MacArthur Blvd, Suite 100, Irving TX 75063
Attendance of both sessions is mandatory to receive CRCE credit certificate.

Gratuit
Places disponibles