Replay - Understanding 2017 ATS/ERS DLCO quality grading - making sense out of Alphabet Soup!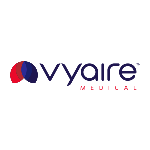 Pneumologie, Thérapeute Respiratoire

1h

Anglais
Détails de la formation
The 2017 ERS/ATS DLCO guidelines introduced many changes. The implementation process is a long one and is still underway. However, even using older systems, the guidelines for assessing the quality of DLCO tests and determining the grade of each manoeuvre can and should be used to ensure optimal test results.
This webinar will review the important changes in the DLCO guidelines and will answer many of the common queries and concerns about DLCO testing that have been received from technologists and interpreters.
Méthodes pédagogiques
Cours en ligne
Intervenants