Future of MRI: Emerging Technologies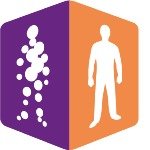 Radiodiagnostic et imagerie médicale

1 jours de formation

/

Durée effective : 1h30

1000 participants par session
Anglais
Détails de la formation
Learn about the clinical potential of new technologies in MR Imaging.
Avantages de la formation
Learn about high and low field MRI, QSM, molecular imaging, post-processing and automation for your clinical practice.
Public cible
Radiologists
Medical electroradiology manipulators
Residents/Fellows
Professionals in the medical imaging industry
Researchers
Modalités techniques d'accès
Correct connection to a Wi-Fi network is recommended for quality sound and image.
The Webinar is also accessible by Smartphone, but a computer is however recommended for more comfort. If you are connecting from a smartphone or tablet, you will need to download the Zoom app.
Technical prerequisites:
Laptop or smartphone with stable internet connection. Helmet recommended but not required.
Supported browsers:
Windows: IE7 +, Firefox, Chrome, Safari5 +
Mac: Safari5 +, Firefox, Chrome
Linux: Firefox, Chrome
For more details, see the following link: https://bit.ly/2woSTeH
Test your hardware: https://zoom.us/test
Test your connection: 5-10 Mbps download recommended speed. Check your connection at https://www.speedtest.net/
Programme
Sotirios Bisdas, MD, PhD: "Metabolic mapping using APT-CEST and MR-Spectroscopy: Its unparalleled and revolutionary impact in neuro-oncology"
Kohsuke Kudo, MD, PhD: "Quantitative Susceptibility Mapping"
Roland Wiest, MD, FEAN, EDiNR: "High-field MRI"
Edmond A. Knopp, MD: "Point of Care MRI - A Paradigm Shift"
Adam J. Davis, MD: "Image Processing, Automation & Visualization"
Q&A Round Table
Intervenants