Future of MRI: Organ Specific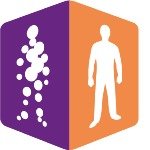 Radiodiagnostic et imagerie médicale - Radiologie interventionnelle

1 jours de formation

/

Durée effective : 1h30

1000 participants par session
Anglais
Détails de la formation
Learn about what's coming next in organ specific MRI, for breast, prostate, liver and neuro imaging.
Avantages de la formation
Learn about international reporting guidelines and about the future of MRI in breast, prostate, liver and neuro imaging.
Public cible
General Radiologists
Women's Imaging Radiologists
Urogenital Radiologists
Neuroradiologists
Abdominal Imaging Radiologists
Medical electroradiology manipulators
Residents/Fellows
Professionals in the medical imaging industry
Researchers
Modalités techniques d'accès
Correct connection to a Wi-Fi network is recommended for quality sound and image.
The Webinar is also accessible by Smartphone, but a computer is however recommended for more comfort. If you are connecting from a smartphone or tablet, you will need to download the Zoom app.
Technical prerequisites:
Laptop or smartphone with stable internet connection. Helmet recommended but not required.
Supported browsers:
Windows: IE7 +, Firefox, Chrome, Safari5 +
Mac: Safari5 +, Firefox, Chrome
Linux: Firefox, Chrome
For more details, see the following link: https://bit.ly/2woSTeH
Test your hardware: https://zoom.us/test
Test your connection: 5-10 Mbps download recommended speed. Check your connection at https://www.speedtest.net/
Programme
Welcome, Dr Adam J. Davis
AI application in breast MRI, Katja Pinker-Domenig, MD, PhD, EBBI
Abbreviated MRI of Liver, Bachir Taouli, MD, MS
Prostate MRI, Leonardo Kayat Bittencourt, MD, PhD
Neuro MRI, Kambiz Nael, MD
International reporting guidelines, Herbert Y. Kressel, MD
Q&A Round Table
Conclusion, Dr Adam J. Davis
Intervenants