REPLAY - Upside Down DMEK Harvesting Techniques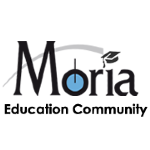 Détails de la formation
Qu'allez-vous apprendre ?
1 - Understand different techniques for DMEK harvesting tissue
2 - Discover all Moria products accompanying those harvesting techniques.
Méthodes pédagogiques
Cours en ligne
Intervenants
Modules
Upside Down DMEK Harvesting Techniques
DMEK (Descemet Membrane Endothelial Keratoplasty) is a posterior lamellar keratoplasty technique that involves replacing the patient's damaged endothelium. As a minimally invasive technique, DMEK offers clinical benefits including rapid visual recovery and low occurrence of rejection. It has therefore become a reference technique in endothelial keratoplasty. This webinar provides a deep scientific understanding of different harvesting techniques for DMEK graft preparation using dedicated products by Moria.
Photos