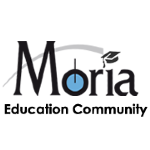 MORIA
For 200 years, Moria has been one of the most respected ophthalmic instrument companies, offering the finest range of medical devices such as hand-held instrumentation and equipment for refractive and corneal transplant surgeries. Our medical devices have been always designed and improved with the support of leading experts around the world to deliver ophthalmic solutions enhancing your surgical performance.
We want to make you benefit from the expertise of the surgeons we met across the world, key opinion leaders in their specialty. As a human size company, we want to build a community of ophthalmic surgeons who want to share their best practices and those who are still eager to learn to keep educating and challenging themselves.
Moria deploys a diversity of education initiatives either online or onsite and by partnering locally to sustain education as products and techniques always evolve.
Antony, Île-de-France, France
38 intervenants
Intervenants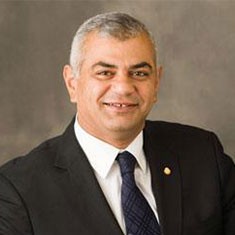 Prof. Alaa El-Danasoury
Alaa El-Danasoury, MD, PhD (Jeddah, Saudi Arabia)
Professional Experience:
· Fellow of the Royal College of Surgeons Board Member of the American Academy of Ophthalmology (AAO)
· Member of American Academy of Ophthalmology (AAO)
· Former President, International Society of Refractive Surgery (ISRS)
· Chief Medical Officer.
· Fellowship in Cornea & External Eye Disease from Emory University, Atlanta, Georgia, U.S.A.
· Consultant & Chief of Refractive Surgery Department, Magrabi Hospitals & Centers
Certificates & Awards:
· Lifetime Achievement Award: ISRS – 2016
· Barraquer Award and Lecture: ISRS - 2016

Prof. Namrata Sharma
Namrata Sharma, MD, PhD (Delhi, India)
Honorary General Secretary, All India Ophthalmological Society (AIOS)
Professor, Cornea & Refractive Surgery Services
Regional Secretary, Asia-Pacific Academy of Ophthalmology
Dr. Namrata Sharma did:
her post-graduation from Dr. Rajendra Prasad Centre for Ophthalmic Sciences, All India Institute of Medical Sciences, New Delhi,
her fellowship from Moorfields Eye Hospital in London, UK.
Her clinical work includes phacoemulsification surgeries and foldable intraocular lens implantation and excimer laser refractive procedures such as LASIK, PRK, SMILE and phakic intraocular lenses.
Her keen areas of interest are corneal transplantation including lamellar surgeries such as Deep anterior lamellar keratoplasty (DALK), Descemet's Stripping Automated Endothelial Keratoplasty (DSAEK) and Descemet Membrane Endothelial Keratoplasty (DMEK) , anterior segment reconstructive procedures, ocular surface surgeries and keratoprosthesis. Her areas of research include all aspects of corneal diseases (including Keratoconus, Fuchs dystrophy, Chemical Injuries, Corneal Ulcers and Steven Johnson Syndrome) cataract and refractive surgeries as well as laboratory based stem cell based therapies.
PUBLICATION:
Over 450 publications in international peer reviewed journals
119 book chapters, Has authored 17 books, including Cornea transplantation, corneal ulcer, Step by Step LASIK surgery, phacoemulsification Surgery, Descemet's Stripping Automated Endothelial Keratoplasty, Deep Anterior Lamellar Keratoplasty: Different Strokes, Textbook of Pterygium surgery and Ocular Infections. Book titled "Ophthalmology Clinics" is especially targeted for the post graduates.
Actively involved in teaching of undergraduates as well as post graduates via various teaching programmes.
Has been conducting numerous instruction courses and has been invited faculty at various national and international conferences like American Academy of Ophthalmology, (AAO) American Society of Cataract and Refractive Surgery, (ASCRS) European Society of Cataract and Refractive Surgery, (ESCRS) EuCornea, Asia Pacific Academy of Ophthalmology (APAO) and All India ophthalmological Society. (AIOS)
Has conducted and coordinated various hands on and training programmes including skill transfer courses on Lamellar surgeries such as DALK/DSAEK and DMEK techniques at many national as well as international platforms.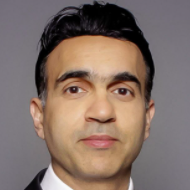 Prof. Jodhbir S. Mehta
Jodhbir Singh Mehta, MD, PhD (Singapore)
Distinguished Professor, Duke-NUS, SNEC
Head of the Corneal Service Singapore National Eye Center (SNEC).
Head of the Tissue Engineering and Cell therapy group at the Singapore Eye Research Institute and Professor with DUKE-NUS GMS.
Named Professor of Clinical Innovation at SNEC/SERI. Director of Education, Singhealth Transplant and Deputy Executive Director at SERI, Deputy Head SD Cell Therapy centre.
He has published >400 peer-reviewed papers and 20 book chapters. Current H-index 53, citations >10,000.
He has given >250 invited plenary, symposium and named lectures globally with over 52 national and international awards.
His research work as generated 15 patents, 5 of which have been licensed to companies.
Has trained 26 international fellows, 5 masters students and 8 PhD students.
He leads a clinical service and runs a research program comprising of clinical and translational study. His work is focused on corneal transplantation, femtosecond laser technology, corneal imaging, corneal infections, corneal refractive surgery, keratoprosthesis surgery and corneal genetics.

Prof. Luigi Fontana
Luigi Fontana, MD, PhD (Reggio-Emilia, Italy)
· Ospedale Santa Maria Nuova (Reggio-Emilia, Italy)
· Extensive research in innovative techniques of corneal transplantation
· Development of eye bank of Emilia-Romagna
Advisor:
· Society Ophthalmology Italian: 2005-2008
· Italian Corneal Transplant Society: since 2008
Avis
22/07/2022
Sarathbabu V.
Good
16/07/2022
Nermin E.
Thank you?
16/07/2022
Ettore M.
Absolutely interesting. I hope there will be many other occasions like this.