BPH Surgeries: how to choose the best option for the patient?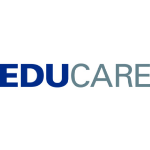 EDUCARE Urology and Pelvic Health, EMEA
Voir plus
Urologie, Médecine Générale, Chirurgie robotique

1 jours de formation

/

Durée effective : 1h30

500 participants par session
Anglais
Détails de la formation
The main surgical options for BPH management will be reviewed to help you choose what is best for your patient.
Interaction will be favored through the clinical cases that will be presented including:
Large prostate
High-risk patient
Younger patient
Urinary retention
Qu'allez-vous apprendre ?
Select patients who will benefit from Rezum Treatment
Counsel patients on the risks and benefits of available treatment options
Select the best surgical technique in BPH
Identify patient characteristics that lead to the better treatment decisions
Know how the BPH experts decide
Méthodes d'évaluation
Post meeting questionairre
Avantages de la formation
Hear from the experts how to choose the best BPH surgical option for the patient.
Modalités techniques d'accès
Modalités d'assistance technique et pédagogique
Online support during the event:
Contacts
Joseph K Sfeir, MD.
Urology Medical Affairs and Education Manager EMEA
joseph.sfeir@bsci.com
M.+33 6 76 67 01 16
Boston Scientific
Programme
Interactive discussion leading to the best decisions regarding 4 didactic cases including specific patient categories: young patients, high-risk, urinary retention, large prostate...