◊◊ REPLAY ◊◊ COVID-19 associated diarrhea in adults & children: understanding the patterns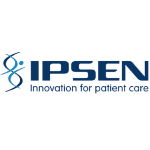 Ipsen Consumer HealthCare
Boulogne-Billancourt, Île-de-France, France
Voir plus
Hepato-Gastro-Entérologie

0h52

Anglais
Détails de la formation
REPLAY of the IPSEN Consumer Healthcare Webinar
Date: May 20th, 2021 from 12-1 pm
Background
• COVID-19 is not just a lung disease.
• Nearly a quarter of patients with COVID-19 have gastrointestinal symptoms.
• Diarrhea, vomiting and abdominal pain are the main digestive symptoms.
Aim of the session
To discuss with international experts the epidemiology, pathogenesis, clinical symptoms, management, and prevention of COVID-19 associated diarrhea to better characterize this symptom and identify its management patterns in children and adult populations.
Questions to be discussed
• What are the most recent epidemiological data on COVID-19 associated diarrhea?
• What are the clinical features, risk factors and comorbidities of GI symptoms in children and adults?
• What are the learnings of therapeutic strategies since the beginning of the pandemic?
• What are the patterns to be considered and how this may evolve in the future?
Méthodes pédagogiques
Cours en ligne
Public cible
Pediatricians, Gastroenterologists, General Practitioners & Pharmacists
Contacts
Spontaneous pharmacovigilance reports should be sent to [email protected]
Les notifications spontanées de pharmacovigilance sont à envoyer à [email protected]
Modules
Prof. R. Ling Presentation
Prof. A. Guarino Presentation