Hands-On Basic Skills Endoscopy Course (PART 1)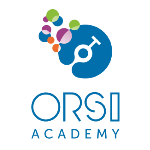 Hepato-Gastro-Entérologie
Melle, Belgique

1 jours de formation

/

Durée effective : 8h

26 participants par session
Anglais
Détails de la formation
The Hands-On Basic Skills Endoscopy Course (PART 1) is a 1-day course organized by the Department of Gastroenterology OLV Aalst at Orsi Academy.
Endorsed by the Belgian Society of Gastro-Intestinal Endoscopy (BSGIE).
This is a beginner course intended for aspiring fellows in intern medicine or aspiring fellows in gastroenterology who want to improve their set of skills.
Faculty
Dr. Jo Vandervoort (OLV)
Dr. Geertrui Coppens (OLV)
Dr. Sofie Gossé (OLV)
Dr. Evelien Christiaens (OLV)
Qu'allez-vous apprendre ?
You will improve your basic navigation skills during hands-on gastroscopy
You will learn advanced techniques such as biopsy, polypectomy, lifting, injection, clipping, ...
You will receive theoretical information about the different endoscopic materials and coagulation principles.
Méthodes pédagogiques
Cas pratique, Cadavre, Présentation théorique, Présentiel
Avantages de la formation
In Belgium, there is need for proper endoscopic training outside the OR. Through this course, aspiring fellows of intern medicine will be optimally prepared to do their first gastroscopy/colonoscopy on a live patient or improve their existing set of skills.
Public cible
This course is for GSO's (geneesheer-specialisten in opleiding) considering to specialize in gastro-enterology or aspiring internists & gastroenterologists. The course serves as an introduction to endoscopy and a basic training program.
Prérequis
Participants are young doctors employed in a Belgian hospital at a Department of Internal Medicine.
Programme
08h30 Welcome
09h00 Lessons on the hardware endoscopy equipment | Michaël Segers (Olympus)
09h25 Basic principles of electrocoagulation | Tim Conings (Erbe)
09h50 Basic endoscope handling in gastroscopy | Dr. Jo Vandervoort (OLV)
10h15 Basic endoscope handling in colonoscopy | Dr. Geertrui Coppens (OLV)
10h45 Coffee break
11h30 Hands-on session on porcine cadavers
12h30 Lunch break
13h30 Hands-on session on porcine cadavers (including biopsy, poliepectomy, injection & lifting technique, …)
16h00 Adjourn
Photos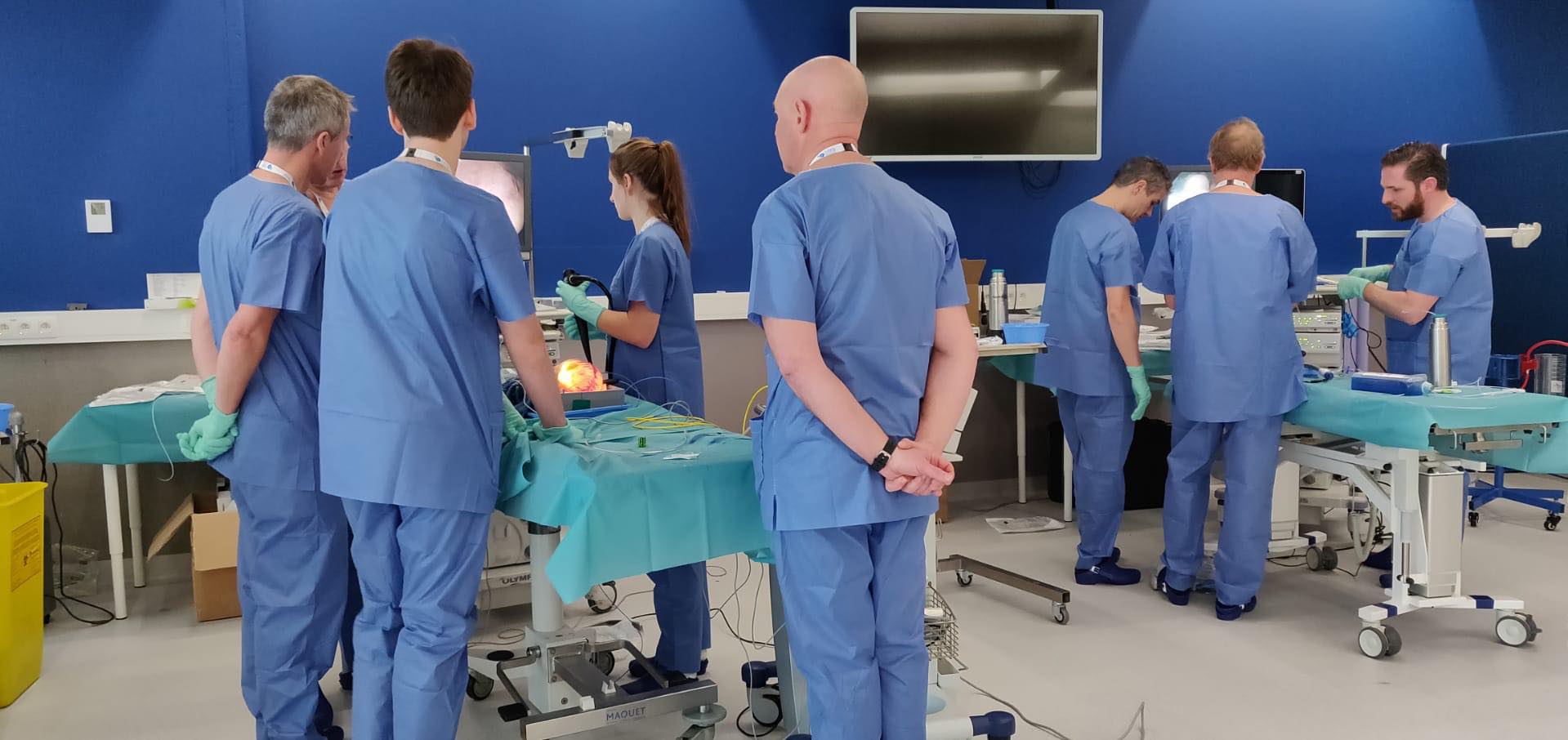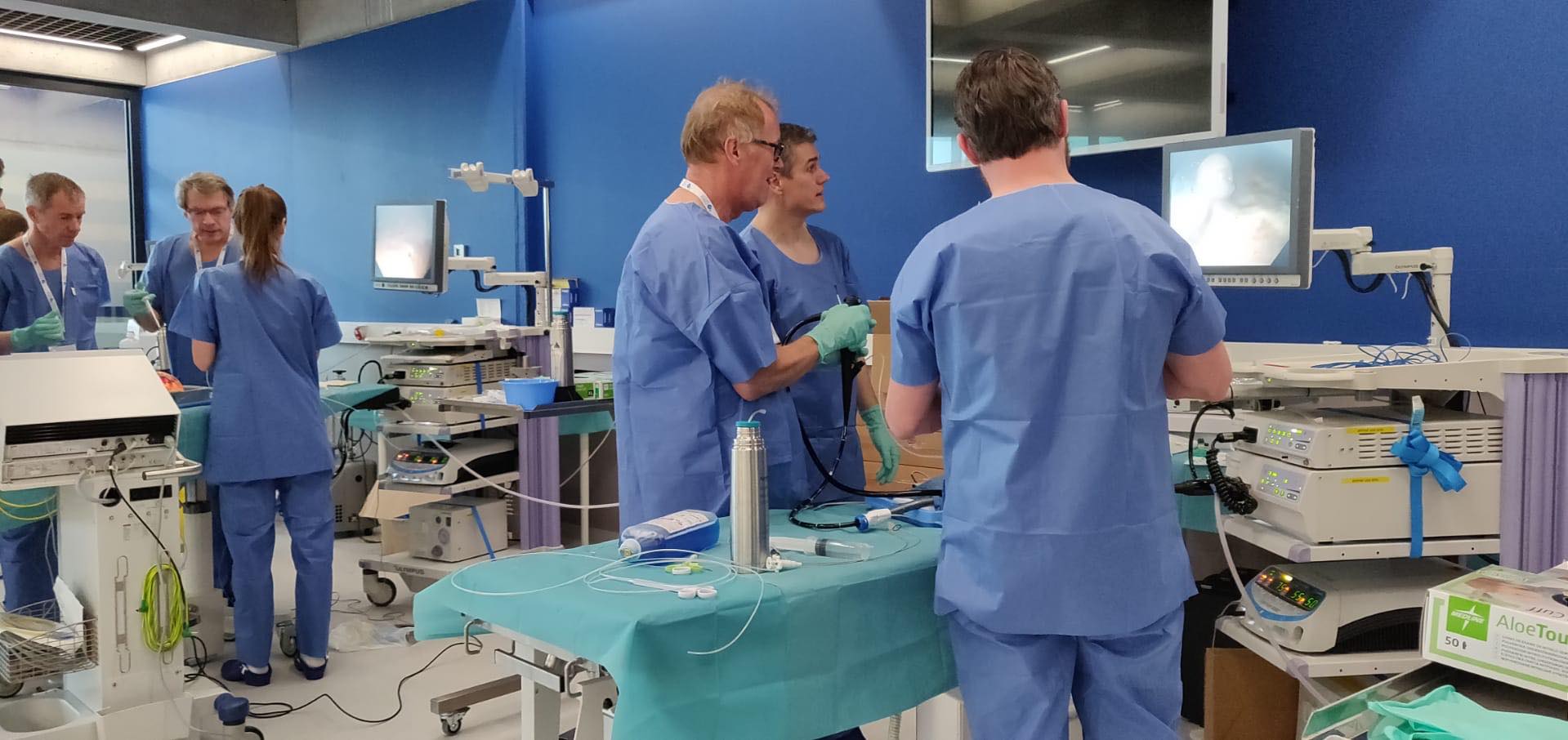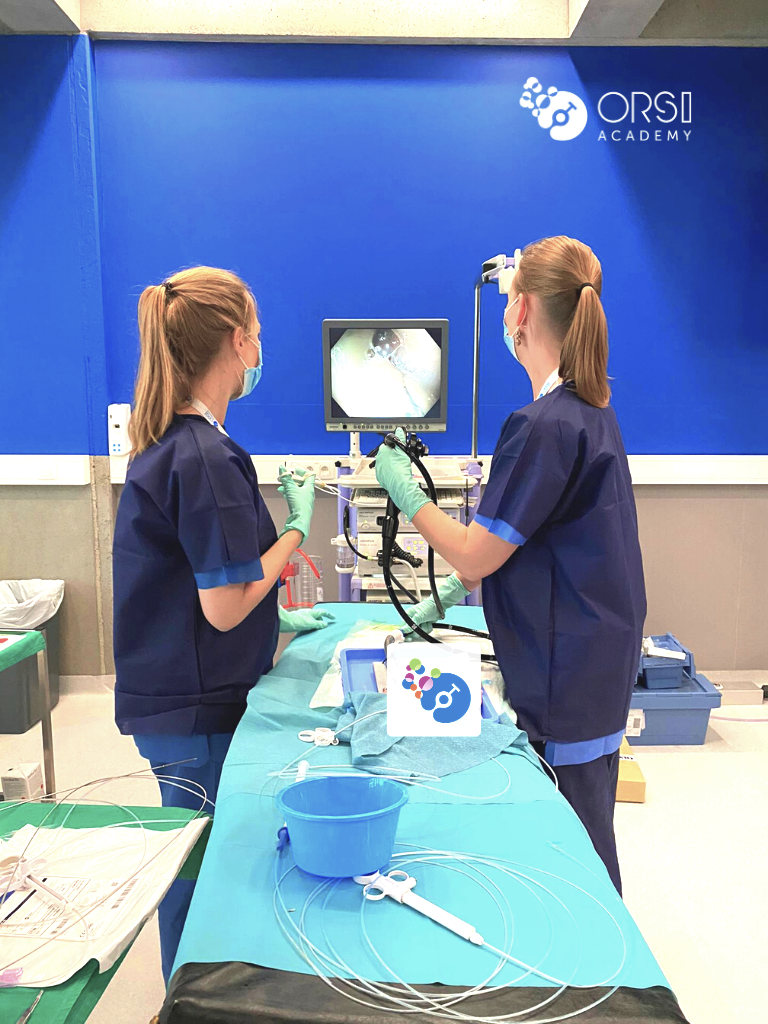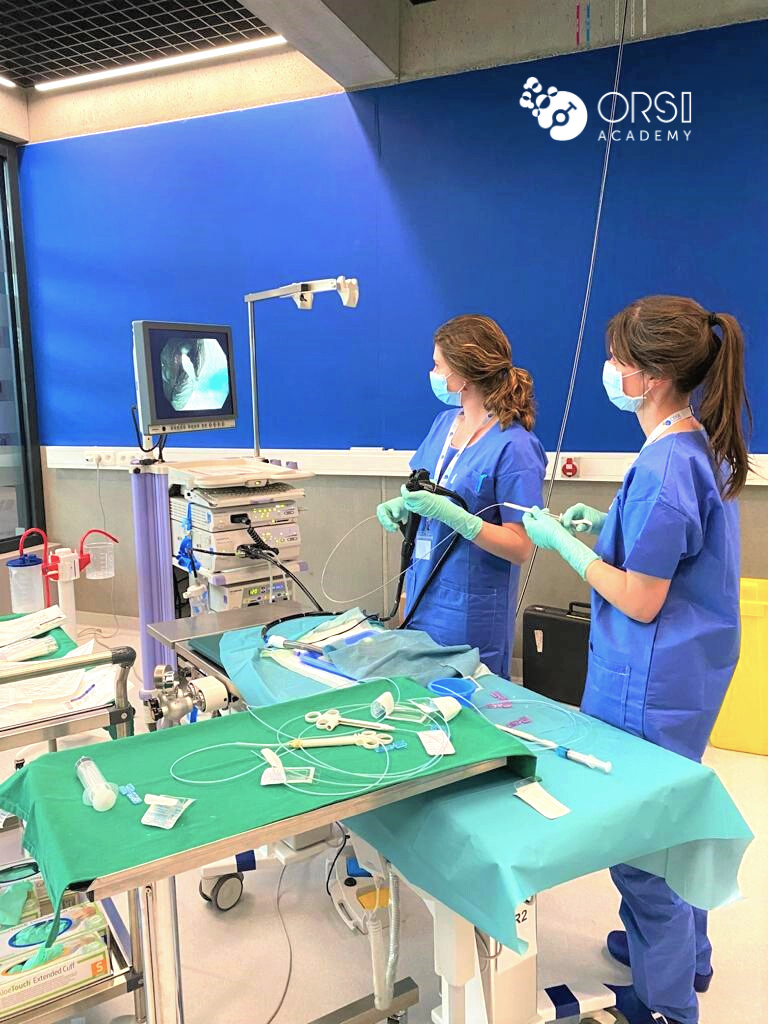 Documents
Program Basic Endoscopy Course
Données logistiques
Se rendre sur place
Détails pratiques
We will provide you with scrubs and shoes for the hands-on session.
Lieu
ORSI Academy
Proefhoevestraat 12
9090 Melle, Belgique