Robot-assisted MIDCAB - Cardiac Team Training | proctored by Dr. Frank Van Praet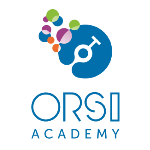 Chirurgie thoracique et cardio-vasculaire, Cardiologie et maladies vasculaires, Anesthésie - réanimation, Infirmier Diplomé d'Etat (IDE), Infirmier Anesthésiste Diplomé d'Etat (IADE)
Melle, Belgique

1 jours de formation

/

Durée effective : 8h

1 participants par session
Anglais
Détails de la formation
The Robot-Assisted MIDCAB Team Training Course is a 1-day advanced course by Aalst Cardiac Academy.
Supported by Orsi Academy.
The aim is to offer a complete hands-on one-to-one training in robotically assisted MIDCAB using the da Vinci Surgical System allowing the cardiac surgeon and his team to start or improve this procedure back in their own hospitals. The course encompasses introductory theory, a live–in-a-box video, but is especially focusing on practice. It is provided by the pioneering expert Dr. Frank Van Praet from the Aalst Cardiac Academy with more than 20 years of experience with the daVinci technology.
The course is designed for one full cardiac team to participate and covers all costs of max. 5 team members.
The course covers all important surgical and clinical aspects related to the safe and successful application of the da Vinci robotic system in the field of robotically assisted MIDCAB. The course will be held during one intensive day of hands-on experience at Orsi Academy. The course can be tailored to meet individual needs.
Méthodes pédagogiques
Cas pratique, Cadavre, Présentation théorique, Vidéo, Présentiel
Public cible
The target participants for this advanced course is the console surgeon, preferentially accompanied by members of his surgical team such as:
*first assist
*anesthesiologist
*perfusionist
*operating room nurse
The course price covers a cardiac team of max. 5 participants.
Prérequis
The cardiac team must have:
*Preferrably Off-pomp CABG experience
*Having access to an Intuitive Surgical da Vinci platform in the home center
*Having completed da Vinci Surgical System Technology Training or Basic Skills Course at Orsi Academy
Programme
08:00 | Pick-up from the hotel lobby. Shuttle to Orsi Academy training centre.
Morning Session
08:30 - 09:45 | Presentation by Dr. Frank Van Praet
Robotically assisted MIDCAB : the Aalst technique: approach, procedural steps, video live-in-a-box
More then 20 years experience: results and strategy
Indications
Pitfalls
09:45 - 11:00 | Advanced dry-lab on thoracic cavity model
Non rib spreading
Mini-thoracotomy
Tips and tricks for exposure and anastomosis
Performing anastomosis
11:00 - 11:15 | Coffee break
11:15 - 13:00 | Advanced wet-lab with human cadaver
Port placement
Docking process on the specific dV platform
Left thorax cavity exposure
IMA identification
IMA harvest with robot
Small thoracotomy incision
Preparations for anastomosis
13:00 - 13:45 | Lunch
Afternoon Session
13:45 - 17:00 | Advanced wet-lab with anesthetized porcine model
Porcine LIMA harvest focusing on safety of IMA dissection and deviding LIMA branches in living animal model
Intervenants
Dispositifs médicaux
- Intuitive Surgical Da Vinci Si
Photos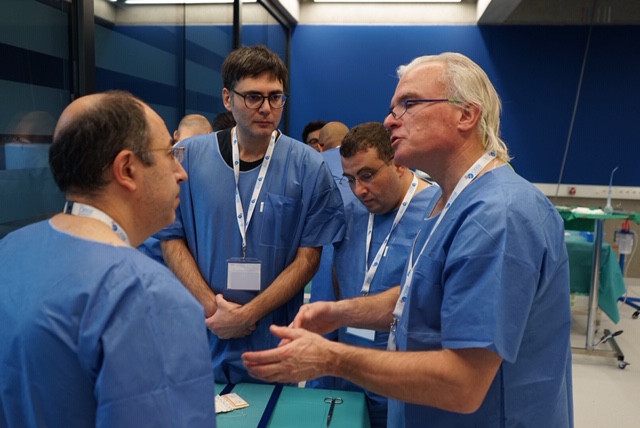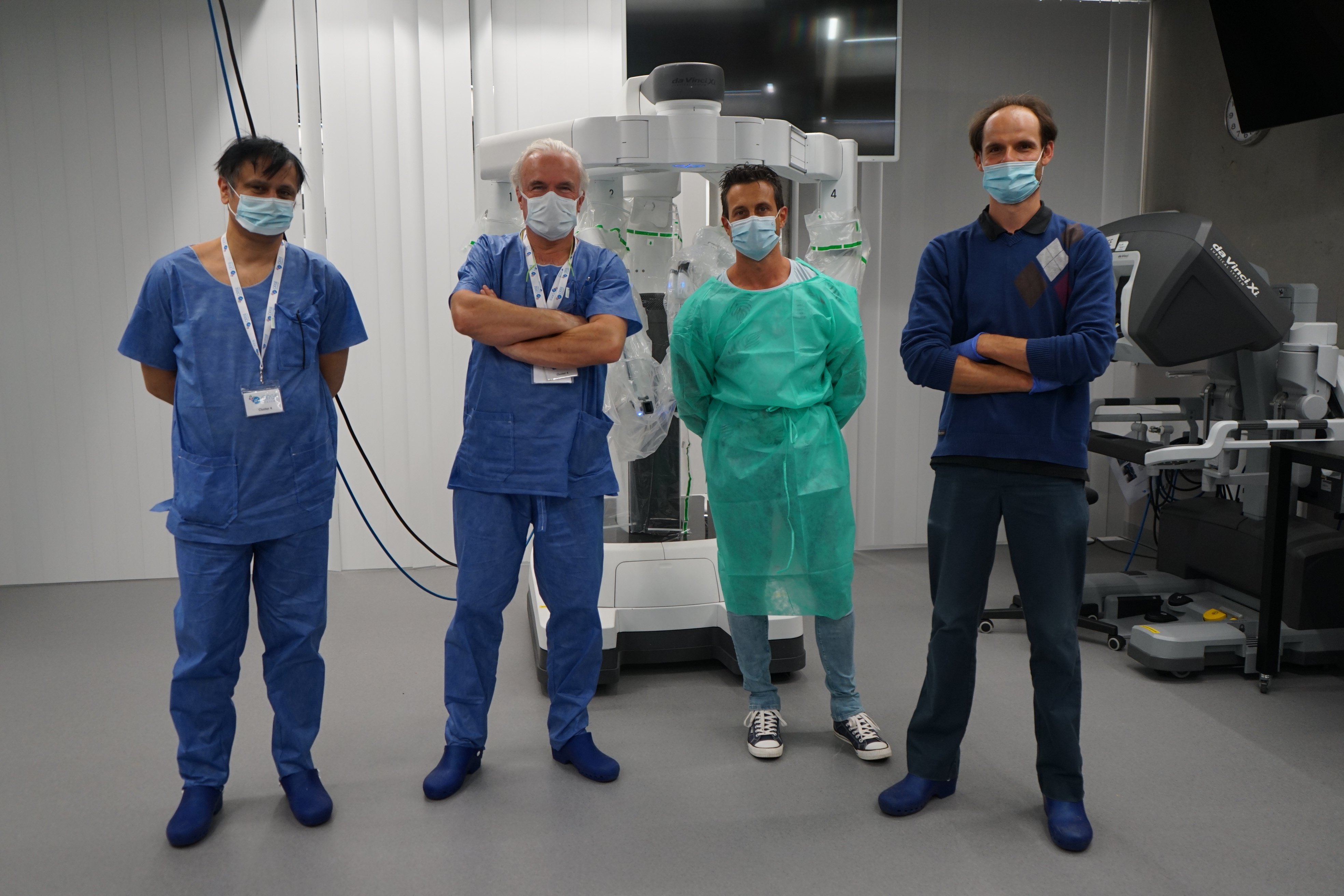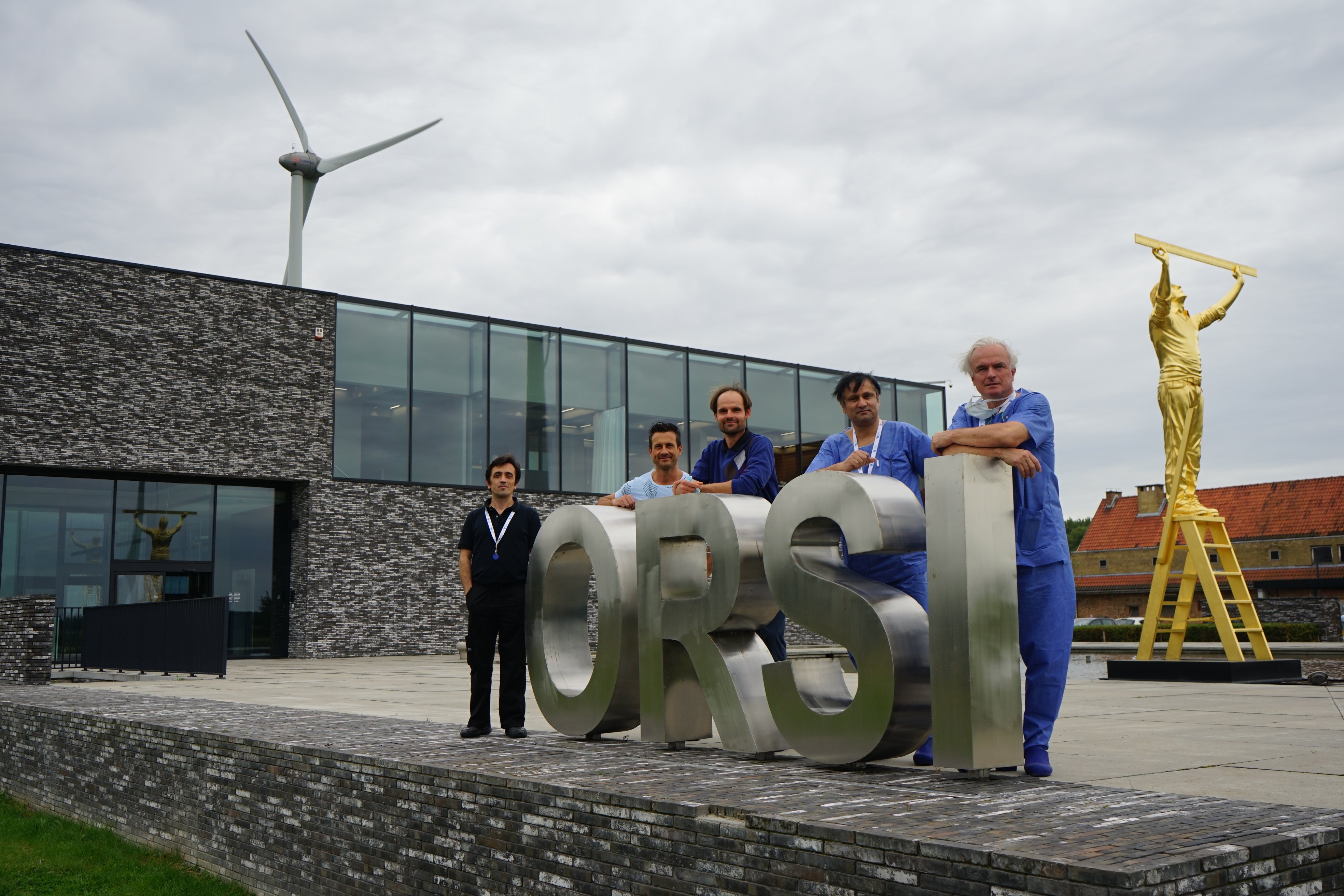 Documents
Course program robot-assisted MIDCAB 2022
Données logistiques
Se rendre sur place
Once your registration is confirmed by Orsi Academy and/or Invivox, please contact our Hospitality Officer to arrange your accommodation & transfers. Unfortunately, Orsi Academy is very difficult to reach by public transport. The nearest train station is a 35 min walk. We strongly advise you to come by car or taxi.
Upon request, our Hospitality Officer can arrange a pick-up from your hotel to Orsi Academy. Orsi Academy has a cooperation with taxi company 'Limo Saelens'. For urgent matters, you can reach them 24/7 on +32 475 27 89 36 or via [email protected]
Hotel accommodation & taxi transfers are not included in the course price, except for the Orsi shuttle in the morning.
Où loger ?
Click here to have a look at our partner hotels in Ghent and in Aalst. Each location offers fixed prices or discounts. If you are interested in making a reservation, please ask for a room with Orsi-rates or contact our Hospitality Officer. The fixed prices can vary depending room availability. There is an additional fee of 3 euros city tax per person per night. Group reservations apply different prices that differ upon request.
Lieu
ORSI Academy
Proefhoevestraat 12
9090 Melle, Belgique