Robotic Skills Course - 5 Days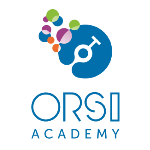 Urologie, Chirurgie robotique
Melle, Belgique

5 jours de formation

/

Durée effective : 40h

8 participants par session
Anglais
Détails de la formation
Orsi Academy offers a 5-Day Course in Robotic Urology for robot-naïve urology fellows, residents and surgeons who want to learn to perform a RARP independently and effectively.
Led by course director Prof. Dr. Alex Mottrie & proctored by Orsi robotic experts.
Qu'allez-vous apprendre ?
You will learn to perform a RARP independently and effectively.
Méthodes pédagogiques
Cas live, Cas pratique, Simulation, Vidéo, Cadavre, Présentation théorique, Présentiel
Public cible
This is a beginner course for robot-naïve urology surgeons who want to learn to perform a robot-assisted prostatectomy independently and effectively.
Prérequis
If you are a fellow in one of the ERUS robotic host centers and have been enrolled in the six month CC-ERUS validated training pathway by EAU, this 6-day course is the mandatory kick-off. The registration is done via ERUS/EAU. Click here for more info.
If you are NOT in one of the ERUS robotic host centers, you can still enroll in this Robotic Skills Course. Thus, it serves as a stand-alone skills course without involvement of ERUS/EAU.
Certificate
After completion, every participant receives an Orsi Academy certificate of attendance.
If you are enrolled in the ERUS Robotic Curriculum you'll receive an extra ERUS/ESU certificate as a console surgeon. After 3 months, the fellows are invited to send a video of a case, that will be blind reviewed by a panel of experts in order to receive an EAU certificate of excellence.
Catégories de prix
Dispositifs médicaux
- Intuitive Surgical Da Vinci Xi
- Conmed AirSeal Insufflator
- Intuitive Surgical Da Vinci X
- Intuitive Surgical Da Vinci Si
Documents
Brochure Robotic Skills Course 2023
Données logistiques
Se rendre sur place
Once your registration is confirmed by Orsi Academy and/or Invivox, please contact our Hospitality Officer to arrange your accommodation & transfers. Unfortunately, Orsi Academy is very difficult to reach by public transport. The nearest train station is a 35 min walk. We strongly advise you to come by car or taxi.
If you are coming to an Orsi training, you can enjoy a free pick-up from one of our partner hotels. Upon request, our Hospitality Officer can arrange a pick-up from your hotel to Orsi Academy. Also the transfer back to the hotel is included in the course price, except from the last day of the training. Transfers from a non-partner hotel or from/to the airport are not included but can be offered at favorable prices.
Orsi has a cooperation with taxi company 'Limo Saelens'. For urgent matters, you can reach them 24/7 on +32 475 27 89 36 or via [email protected]
Où loger ?
Click here to have a look at our partner hotels in Ghent and in Aalst. Each location offers fixed prices or discounts. If you are interested in making a reservation, please ask for a room with Orsi-rates or contact our Hospitality Officer. The fixed prices can vary depending room availability. There is an additional fee of 3 euros city tax per person per night. Group reservations apply different prices that differ upon request.
Lieu
ORSI Academy
Proefhoevestraat 12
9090 Melle, Belgique