Robot-Assisted Radical Cystectomy & Neobladder Reconstruction - Advanced 2-Day Course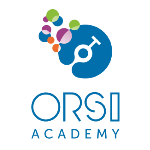 Urologie, Chirurgie robotique
Melle, Belgique

2 jours de formation

/

Durée effective : 16h

4 participants par session
Anglais
Détails de la formation
Orsi Academy offers an Advanced 2-Day Course in Robot-Assisted Radical Cystectomy with neobladder reconstruction for urologists with previous experience on the robot and familiarity with open cystectomy.
Proctored by top-expert Prof. Dr. Karel Decaestecker.
This 2-day masterclass consists of hands-on training & live case-observations.
Qu'allez-vous apprendre ?
You will improve your specialized skills regarding RARC.
Tips and tricks for complex cases.
You will improve your specialized skills regarding neobladder construction.
tips and tricks for Reconstruction of Intracorporeal Orthotropic Neobladder
Méthodes pédagogiques
Cas live, Cas pratique, Simulation, Présentation théorique, Présentiel, Cadavre, Vidéo
Avantages de la formation
The aim is to comprehensively cover advanced robot techniques in RARC (describing techniques in nerve sparing) ePLND and intracorporeal neobladder urinary diversion.
Prérequis
The trainee must have access to a Da Vinci platform (new gen: X/Xi) at their home institution.
The trainee must have previous experience on a robotic platform & must have performed at least 15 to 20 robotic cases as a console surgeon.
The trainee must have familiarity with open cystectomy procedures.
Programme
DAY 1 | 08:30 - 17:00 | HANDS-ON TRAINING AT ORSI ACADEMY
08:30 - 10:00 | Lectures
Presentation of the human cadaver model
Optimal set-up of the operating console since many surgeons become habituated to unergonomic positions
RARC in male and female

Introduction
Case selection
Patient set-up and docking
Port placement instruments
Tissue extraction
Male cystectomy: NVBD and urethral preservation
Female cystectomy: uterine manipulation, organ preservation and vaginal closure

ePLND and associated neuroanatomy

Case selection
Instruments
Retraction
Bleeding control
Tissue extraction

Intracorporeal urinary diversion

Techniques
Case selection for continent and non-continent
Patient set-up and docking
Hybrid port
Instruments
Posterior reconstruction
Neobladder formation
Ileal conduit
10:00 - 12:30 | Hands-on training: full RARC on human cadaver model
12:30 - 13:15 | Lunch break
13:15 - 17:00 | Continue hands-on training
Identification and dissection of autonomic anatomy
Intracorporeal neobladder with posterior plate reconstruction ~ 'Rocco' suture
DAY 2 | 08:00 - 16:30 | LIVE CASE OBSERVATIONS AT AZ MARIA MIDDELARES GHENT
Dispositifs médicaux
- Intuitive Surgical Da Vinci Xi
- Intuitive Surgical Da Vinci X
Données logistiques
Se rendre sur place
Once your registration is confirmed by Orsi Academy and/or Invivox, please contact our Hospitality Officer to arrange your accommodation & transfers. Unfortunately, Orsi Academy is very difficult to reach by public transport. The nearest train station is a 35 min walk. We strongly advise you to come by car or taxi.
If you are coming to an Orsi training, you can enjoy a free pick-up from one of our partner hotels. Upon request, our Hospitality Officer can arrange a pick-up from your hotel to Orsi Academy. Also the transfer back to the hotel is included in the course price, except from the last day of the training. Transfers from a non-partner hotel or from/to the airport are not included but can be offered at favorable prices.
The price excludes:
hotel stay
taxi transfer between hotel and airport/station
Orsi has a cooperation with taxi company 'Limo Saelens'. For urgent matters, you can reach them 24/7 on +32 475 27 89 36 or via [email protected]
Où loger ?
Click here to have a look at our partner hotels in Ghent and in Aalst. Each location offers fixed prices or discounts. If you are interested in making a reservation, please ask for a room with Orsi-rates or contact our Hospitality Officer. The fixed prices can vary depending room availability. There is an additional fee of 3 euros city tax per person per night. Group reservations apply different prices that differ upon request.
Lieu
ORSI Academy
Proefhoevestraat 12
9090 Melle, Belgique