"Imaging of the Breast after Oncoplastic Surgery" by Prof. Boris Brkljačić, MD, PhD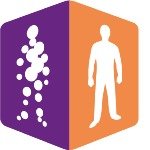 Radiodiagnostic et imagerie médicale

1 jours de formation

/

Durée effective : 1h

1000 participants par session
Anglais
Détails de la formation
The lecture focuses on breast postoperative imaging after surgery for cancer in order to differentiate residual or recurrent cancer vs. scar and benign changes.
Qu'allez-vous apprendre ?
Learn about the appropriate breast imaging protocol after cancer surgery
Public cible
Radiologists,
Women's Imaging Radiologists,
Medical electroradiology manipulators,
Residents/Fellows,
Professionals in the medical imaging industry
Modalités techniques d'accès
Correct connection to a Wi-Fi network is recommended for quality sound and image.
The Webinar is also accessible by Smartphone, but a computer is however recommended for more comfort. If you are connecting from a smartphone or tablet, you will need to download the Zoom app.
Technical prerequisites:
Laptop or smartphone with stable internet connection. Helmet recommended but not required.
Supported browsers:
Windows: IE7 +, Firefox, Chrome, Safari5 +
Mac: Safari5 +, Firefox, Chrome
Linux: Firefox, Chrome
For more details, see the following link: https://bit.ly/2woSTeH
Test your hardware: https://zoom.us/test
Test your connection: 5-10 Mbps download recommended speed. Check your connection at https://www.speedtest.net/
Programme
30 minute lecture followed by Q&A session