Webinar - Motiva® Masters' Series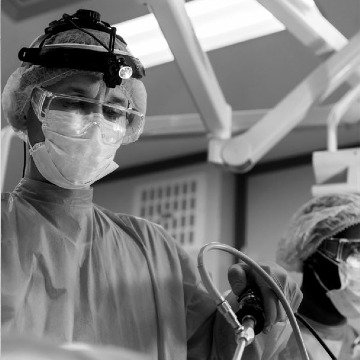 Chirurgie plastique, reconstructrice et esthétique
Tranmere, Australie

1 jour de formation

/

Durée effective : 1h

100 participants par session
Anglais
Détails de la formation
Please join us for an exciting 4-part webinar series!
September 4, 2023
Sub-fascial Implant Stabilization with Motiva SmoothSilk® Implants in Primary Breast Augmentation and Augmentation Mastopexy featuring Dr. Rebeka Held, from Croatia moderated by Dr Pouria Moradi, from Australia.
October 10, 2023
Hybrid Breast Reconstruction with Motiva Ergonomix® Implants with Dr. Yves Harder from Italy.
December 4, 2023
Dr Demetris Stavrou, from Cyprus will present his experience and evolution with Motiva SmoothSilk® Implants and valuable surgical adaptions techniques to consider when moving from textured devices to advanced smooth surface implants.
Link to Register: https://establishmentlabs.zoom.us/webinar/register/WN_XPJIbDqFQzqUs1XqTRO2xg
December 18, 2023
Dr Federico Mayo, from Spain will discuss Revision Mastopexy with Motiva SmoothSilk® Implants and best practices for maintaining implant stability and minimizing implant migration.
Link to Register: https://establishmentlabs.zoom.us/webinar/register/WN_MXieFVwuS8iRAI018C7dvg
Méthodes pédagogiques
Vidéo, Présentation théorique
Programme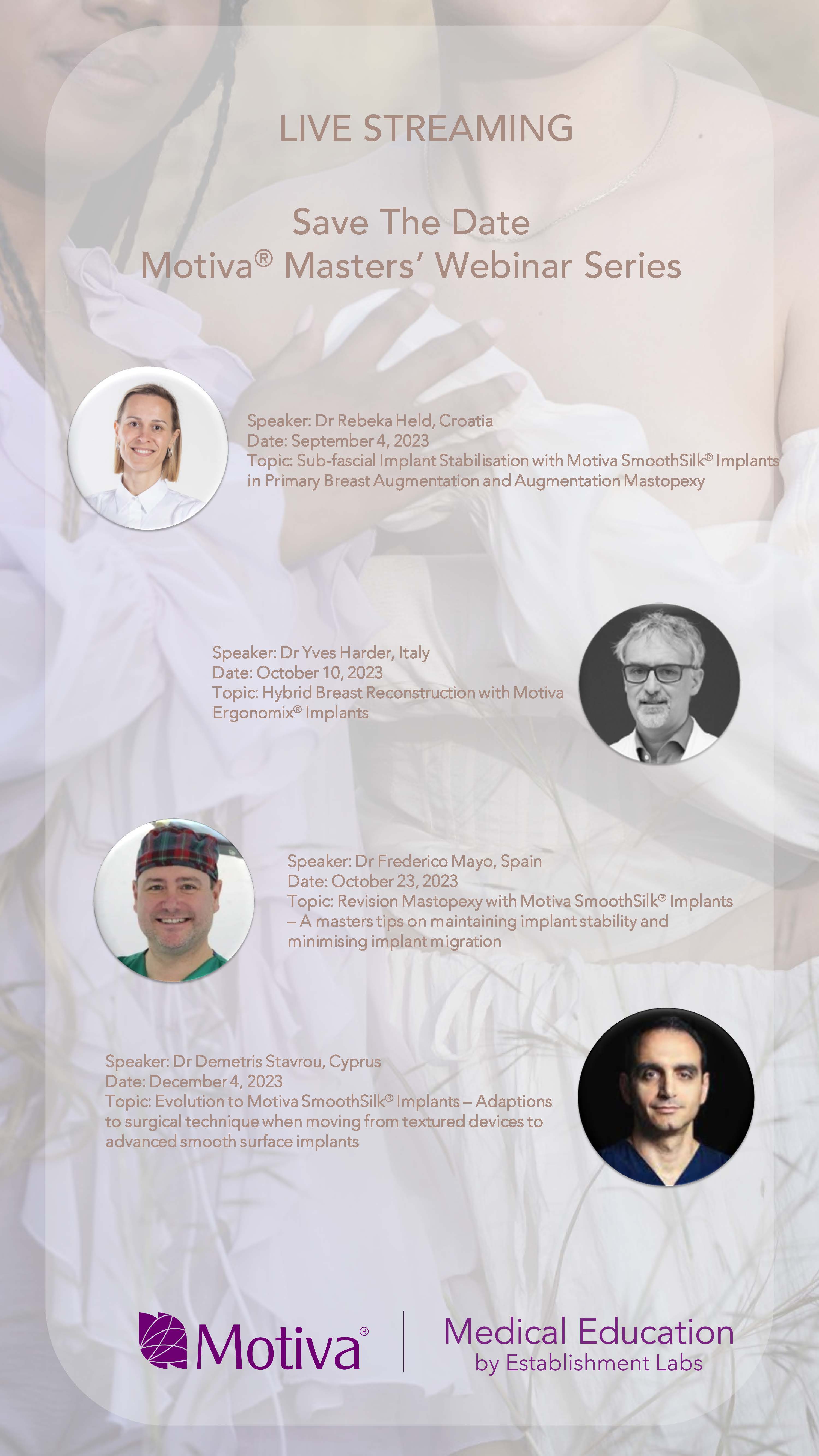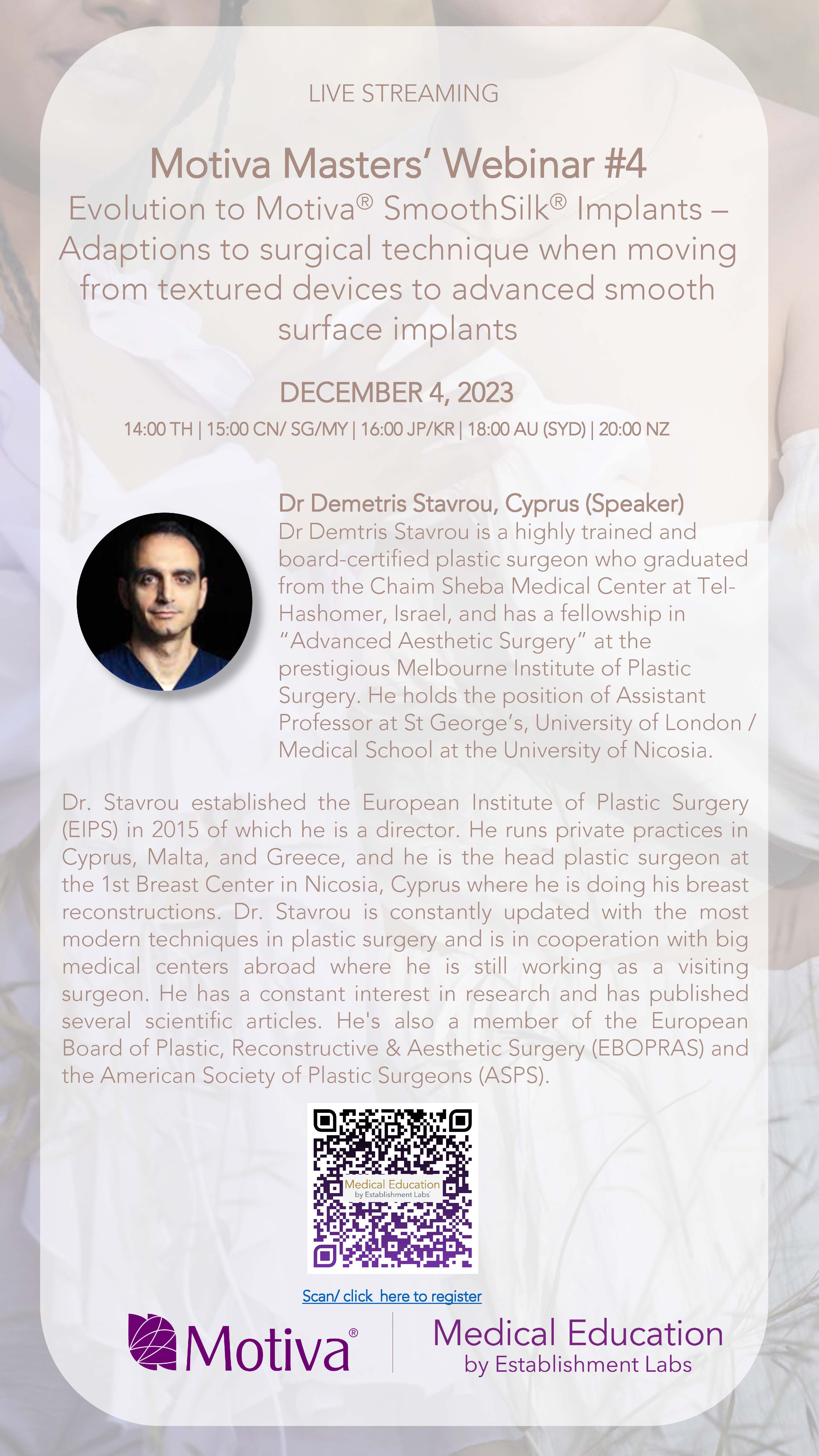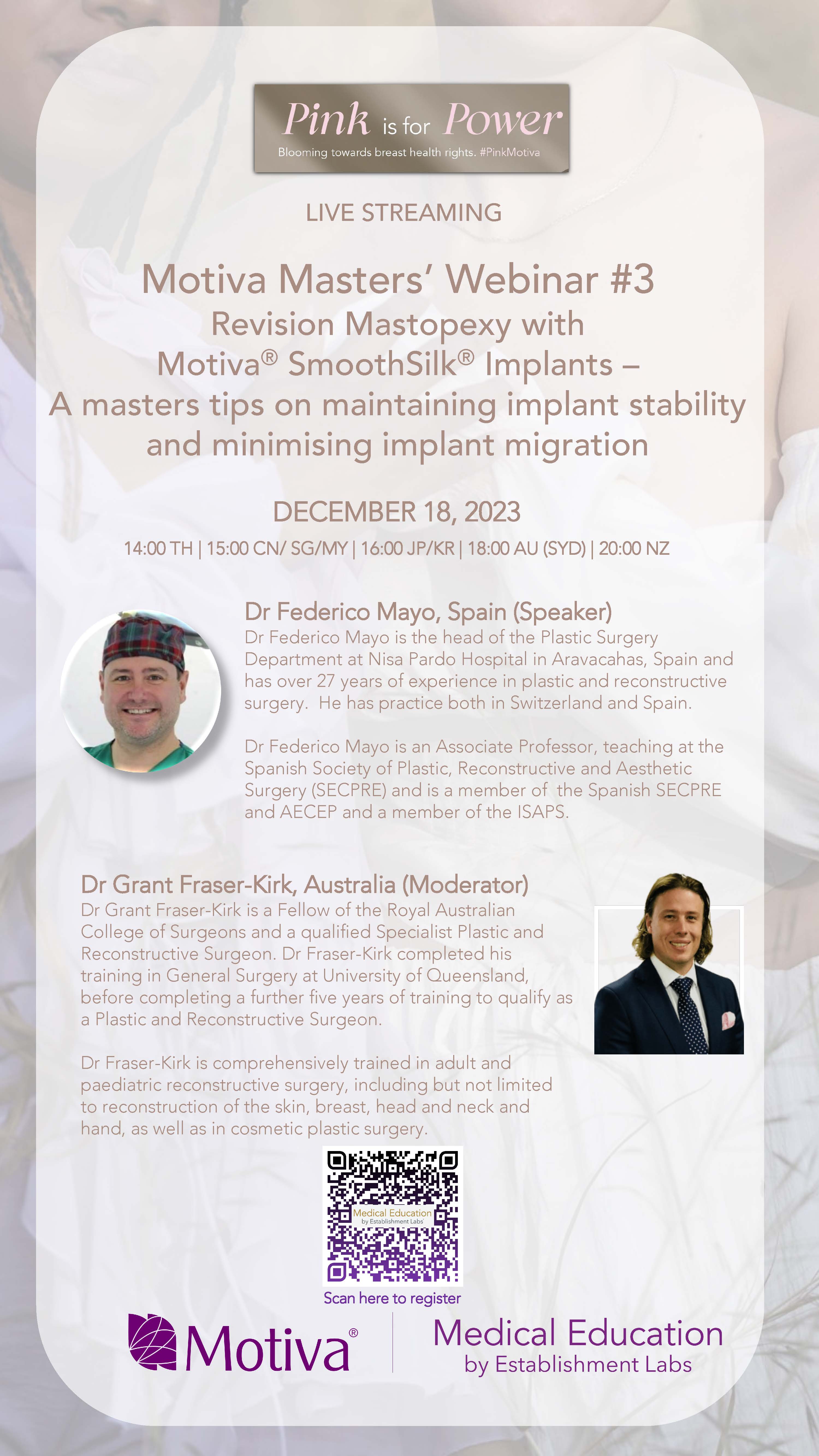 Intervenants
Lieu
Motiva®
186 Glynburn Road
5073 Tranmere, Australie