CONGRESS AIRMESS 2022 & ICAST 2022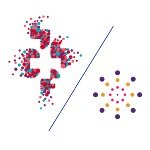 Swiss Stem Cell Foundation & Academy of International Regenerative Medicine & Surgery Society (AIRMESS)
Genolier, VD, Suisse
Voir plus
Médecine régénérative, Chirurgie Régénérative, Chirurgie plastique, reconstructrice et esthétique, Chirurgie orthopédique et traumatologie
Genolier, Suisse

1 jours de formation

/

Durée effective : 7h45

100 participants par session
Anglais
Détails de la formation
Organized by: Swiss Stem Cell Foundation http://www.sscf.ch/meeting/
& AIRMESS Academy of International Regenerative Medicine & Surgery Society, http://airmess.org
Location: Nescens Clinique de Genolier, Route de Muids 5 CH-1272 Genolier, Switzerland.
Meetingdate: December 3rd,2022, 8.30 to 17.10
Download Program here or scroll below
Gold Sponsor
Sponsors
Méthodes pédagogiques
Vidéo, Présentation théorique
Public cible
doctors
surgeons of all specialties
and anyone interested in regenerative medicine.
Programme
8.30-9.00 REGISTRATION and COFFEE - Exhibit Hall
9.00 - 12.30
9.00-9.05 Welcome by Sophie Menkes and Gianni Soldati.
9.05-10.30 Symposium 1. Clinical Applications.
Moderators: Sophie Menkes, Jeremy Magalon.
9.05-9.15 Rubina Alves, Dermatology and Venereology Trichology and Regenerative Medicine, Portugal. The mesograft analysis of the literature. Indications in dermatology.
9.15-9.25 Feng Lu, Southern Medical University, Guangzhou, China. My experience of treating Scleroderma with fat tissue.
9.25-9.35 John P.Cole, New York, Atlanta, USA. Regenerative medicine options and results for alopecia areata and cicatrici alopecia.
9.35-9.45 Katarina Andjelkov, University of Belgrade, Serbia. Regenerative advances toward female genital enhancement.
9.45-9.55 Barbara Hersant. Hôpital Henri Mondor, Créteil, France. Regenerative surgery for men.
9.55-10.05 Sophie Menkes. Nescens Clinique Genolier Switzerland. Millifat, Microfat, Stromal Vascular Tissue: Mechanical preparation, Lipoconcentrate gel, Topical washing buffer…Which product for which application?
10.05-10.30 Discussion.
10.30-11.00 COFFEE BREAK - Exhibit Hall
11.00-12h30 Symposium 2. Clinical Applications and Medical Devices.
Moderators: Katarina Andjelkov, Pietro Gentile.
11.00-11.20 Pietro Gentile, University of Rome "Tor Vergata" Italy. The use of fat grafting obtained by minimal manipulation procedures in breast soft tissue defects: scientific results based on enzymatic digestion versus centrifugation and filtration. Video.
11.20-12.10 Guy Magalon, University of Marseille, France. Automatic devices for fat harvesting. Videos Mechanical Preparation of Fat, analysis of 7 kits. Videos.
12.10-12.30 Discussion.
12.30-14.00 LUNCH - Exhibit Hall
14.00-17.10
14.00-15.20 Symposium 3. Stem Cell Surgery.
Moderators: Gianni Soldati and Florence Sabatier.
14.00-14.15 Guido Moll, BIH & Charité Berlin, Germany. Hemocompatibilty of Intravascular Cell Therapies: Time for New Clinical Guidelines.
14.15-14.30 Arnaud Scherberich, University of Basel, Switzerland. ADCs for bone regeneration: from engineering of osteogenic grafts to clinical applications.
14.30-14.45 Ann Lee Applegate, University of Lausanne, Switzerland. Progenitor Cell Therapy Assisted Surgery: 25 years of experience and future prospects.
14.45-15.00 Kai Uwe Schlaudraff, Concept Clinic, Geneva, Switzerland. Pushing the frontiers in regenerative surgery. From nanofat to mechanical stromal vascular matrix to exosomes.
15.00-15.20 Discussion.
15.20-15.50 COFFEE BREAK - Exhibit Hall
15.50-17.10 Symposium 4. Exosomes.
Moderators: Rubina Alves, John Cole
15.50-16.05 Florence Sabatier, University of Marseille France. Extracellular vesicles: characterization andtherapeutic potential.
16.05-16.50 Byong S.Cho, Seoul, South Corea. Adipose Stem Cell Exosome (ASCE). Based Regenerativetherapeutics & Aesthetics.
16.50-17.10 Discussion.
17.10-17.15 Closing remarks.
Intervenants
Documents
AIRMESS & ICAST 2022 CONGRESS PROGRAM
Données logistiques
Se rendre sur place
Nescens Clinique de Genolier
Rte du Muids 5,
1272 Genolier,
Switzerland
Geneva Airport: Take the train Geneva Airport-Nyon, then Nyon- La Joy Clinique : 2 trains per hour
Geneva Train Station: GENEVA • GENEVA CORNAVIN: 2 trains per hour. Take the Geneva-Nyon train (14 min), then change at Nyon and take the Nyon-La Joy Clinique train (15min) => Stop at the Clinic.
Taxi or car: From Geneva Cornavin train station: 27 minutes / From Geneva Airport: 20 minutes 3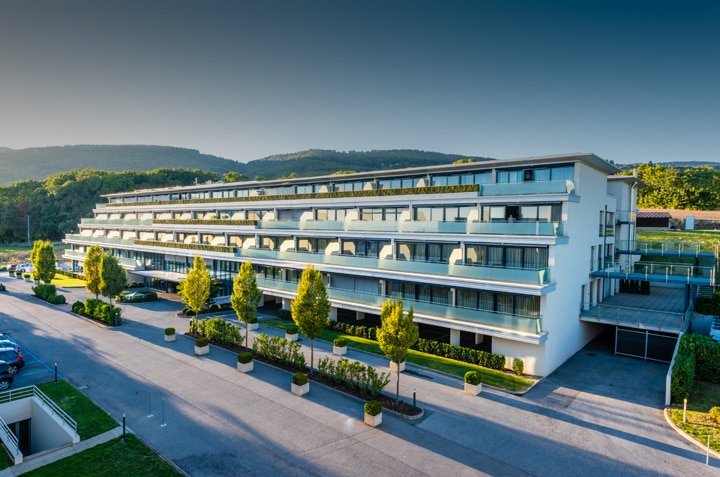 Où loger ?
Lieu
Nescens Clinique de Genolier
Route de Muids 5
1272 Genolier, Suisse