Master Class: COVID-19 Update: Epidemiology & Virology Basics Outpatients and non ICU patients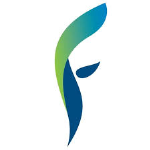 Maladies infectieuses et tropicales

1 jours de formation

/

Durée effective : 6h

50 participants par session
Anglais
Détails de la formation
Qu'allez-vous apprendre ?
To know SARS-COV2 virologic characteristics and pathology for clinical practice
To understand the main epidemiologic principles concerning SARS-COV2 pandemy
To master the nosocomial risk of infection and the caregivers safety
To understand and to know how use the laboratory tests for COVID diagnosis
To know the different COVID clinical presentations and differential diagnosis
To know the severity and hospitalization criteria
To know how to manage treatment in out- and non ICU inpatients
To know the results and limits of the main clinical trials concerning medical treatment.
Avantages de la formation
This training is delivered by specialisists who are involved in the management of COVID-19 since the start of the pandemic.
Public cible
Medical and paramedical staff involved in the management of COVID-19
Contacts
Programme
Module 1: Basics concepts (2h50)
· Virologic basic concepts
· SARS-COV2 pathology and immunologic considerations
· SARS-COV2 nosocomial infection control and caregivers safety
· Basics in SARS-COV2 epidemiology
Speakers:
Biologists: Pr M. VASSE / Dr Eric FARFOUR
Hygienist: Dr Marion LECURU
· Laboratory tests
Speakers:
Internists:Dr Felix ACKERMANN / Dr Matthieu GROH
· Clinical diagnosis
Speakers:
Internist:Dr Felix ACKERMANN / Dr Matthieu GROH
· Radiologic diagnosis
Speaker:Radiologist: Dr Anne Laure BRUN
Module 2: General management (2h15)
· COVID lung disease specificity
· Thrombo-embolic pathology
Speaker: Pneumologist: Dr Colas TCHERAKIAN
· Severity and hospitalization criteria
Speaker: Emergency doctor: Dr Marie BALLESTER
· Symptomatic management
· Immunomodulation in COVID
· Anti-infectious treatments
Speakers: Internist: Dr Felix ACKERMANN / Dr Matthieu GROH
· Outpatients management
Speaker: Emergency doctor: Dr Marie BALLESTER
Intervenants
Catégories de prix
Photos