Smart Replay - Management of the periorbital region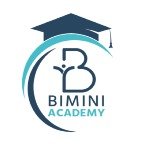 Chirurgie plastique, reconstructrice et esthétique

1h

Anglais
Détails de la formation
Replay of the 4th BIMINI Academy webinar
March 22th, 2021 - 6pm to 7pm
SMART replay of the fourth session of the Bimini Academy will bring you the fundamentals of the main cell therapy products and related medical devices used in medicine and regenerative surgery. The session is divided into sections, you will be able to navigate and watch the necessary parts at any time.
Our honored guest and speaker will be Doctor Michel Rouif and Doctor Daniel Labbé will present the material they use, their surgical techniques and clinical cases on the Treatment of Upper Eyelids and Eyebrows, Pigmented Dark Circles, Malar Bags…
Our other honored speaker Professor Dirk Richter will present "Evolution of my ideas in Rejuvenation of the Periorbital Region"
Finally, 10 to 15 minutes will be dedicated to a question/answer session to ensure that attendees have learned the principles of medicine and regenerative surgery that can be applied to all specialties, following good practices and strict protocols.
Méthodes pédagogiques
Cours en ligne, Cas clinique, Simulation médicale numérique
Méthodes d'évaluation
Public cible
Plastic & Aesthetic Surgeons
Oculoplastic Surgeons
Maxillofacial Surgeons
Hand Surgeons
Gynecologists interested in regenerative surgery
Dermatologists
Oncologists
Orthopedics
Veterinarians
Any other specialties interested in the topic
Modules
Main Part
Evolution of my ideas in Rejuvenation of the Periorbital Region by Professor Dirk Richter and Doctor Daniel Labbé will present the material they use, their surgical techniques and clinical cases on the Treatment of Upper Eyelids and Eyebrows, Pigmented Dark Circles, Malar Bags…