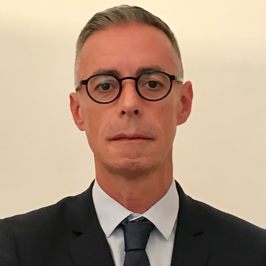 Dr. Eric Barret
En bref
Dr. Eric Barret is a urological surgeon at the Montsouris Institute in Paris, France. He received his medical degree from the University of Rouen in France, where he specialized in Urology. Once having completed this initial training, Dr. Barret pursued his studies at the University of Paris VI, where he did both research and clinical fellowship training in the following fields: urological oncology, pediatric urology and minimally invasive urological surgery. After this, he joined the urological team at the Montsouris Institute in Paris, where he eventually became a staff surgeon. In addition to surgical work, Dr. Barret is an active academic urologist and writer, with many international publications to his credit. He is engaged in ongoing collaborations in urological oncology and minimally invasive surgery, and is also actively involved in the field of Focal Therapy for prostate cancer
Paris, France
Anglais, Français
Expérience Professionnelle
Hospitals' assistant
Paris, France
De 2000 à 2002
Head of Clinic at the Faculty
Urologist surgeon
Paris, France
Montsouris Institute
Active academic urologist and writer
Formation
Diploma in specialized studies in Urology
1999
Université Paris XI
Inter-university Degree of Urodynamics
1997
Faculté de Médecine Xavier BICHAT – Université Paris VII
Master's degree in Biological and Medical Sciences
1996
Université de Rouen
Publications
Focal laser ablation as clinical treatment of prostate cancer: report from a Delphi consensus project.
2019
World journal of urology
Lire ici
Switch from abiraterone plus prednisone to abiraterone plus dexamethasone at asymptomatic PSA progression in patients with metastatic castration-resistant prostate cancer.
2019
BJU international
Lire ici
Hook Wire Placement Facilitates Laparoscopic Excision of Endophytic Renal Tumor in Partial Nephrectomy.
2018
Journal of endourology case reports
Lire ici