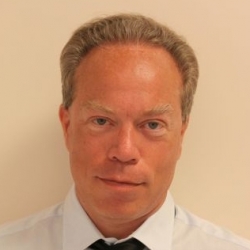 Prof. Franck Duteille
En bref
I am the head of the department of Plastic, Reconstructive and Burn surgery in the University Hospital of Nantes. I specialized in hand microsurgery and chronic wounds.
Nantes, France
Appointed Professor
Français, Anglais
Expérience Professionnelle
Appointed Professor
Department of Plastic, Reconstructive and Esthetic Surgery,
Depuis 2008
Centre Hospitalier Universitaire, NANTES, France
Head Resident (Senior Registrar)–Hospital Assistant
Chief of dept: Pr Merle
Department of Plastic Surgery and Reconstruction of the Locomotor System
De 1998 à 2001
Hôpital de Jour - CMP - Pôle du Grand Nancy, NANCY, France
Formation
MD
1992
Université de Grenoble
Publications
Life-threatening hemorrhaging in neonatal ulcerated congenital hemangioma: two case reports.
2015
JAMA dermatology
Lire ici
[The choice of interface in negative pressure treatments].
2014
Soins; la revue de reference infirmiere
Lire ici
Assessment of subtotal nasal reconstruction in a child after 6 years of follow-up.
2012
Journal of pediatric surgery
Lire ici
Associations professionnelles
Société Française de Chirurgie Plastique Reconstructrice et Esthétique (SOFCPRE)
Active Member
French Society of Hand Surgery
Associate Member
French Society for the Study of Burn Treatment
Associate Member
Engagements Récents
Management of chronic non healing wounds
GEM
May 2015
Marseille, France