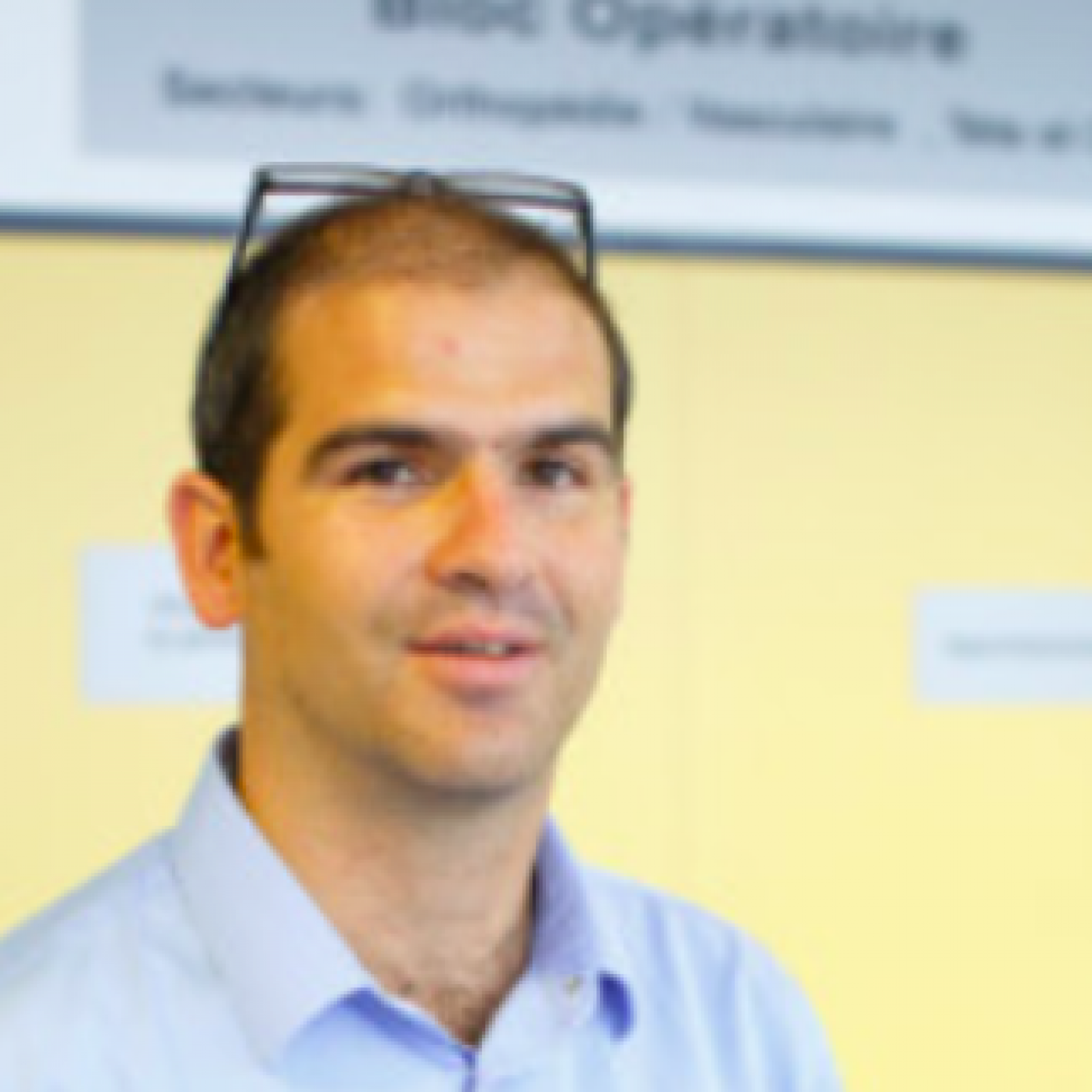 Dr. Olivier Mares
En bref
Surgical practice
1. Upper limb surgery
2. Arthroscopic surgery
3. Ultrasound surgery.
Nîmes, France
Français, Anglais
Expérience Professionnelle
Chief department day surgery unit
Depuis 2013
University hospital Nîmes, France,
Surgeon of the football team
Depuis 2013
Nîmes Olympique (ligue 1 Conforama)
Surgeon of handball team USAM
Depuis 2013
(ligue 1 Lidl) handball team
Formation
Master of medical science
2003
Montpellier
Certificate C2 – Neuroanatomie
1999
Montpellier
Certificate C1 – Anatomie et organogénèse
1998
Montpellier
Publications
Volar locking plate fixation of distal radius fractures: Isokinetic assessment of the influence of an ulnar styloid process fracture on pronation-supination strength.
2020
Hand surgery & rehabilitation
Lire ici
Prospective Evaluation of Spino-Pelvic Parameters with Clinical Correlation in Patients Operated with an Anterior Lumbar Interbody Fusion.
2020
Asian spine journal
Lire ici
Ultrasound-Guided de Quervain's Tendon Release, Feasibility, and First Outcomes.
2019
Journal of wrist surgery
Lire ici
Associations professionnelles
Université de Montpellier 2000-2003
Member of administration council
Université de Lille 2008
Member of administration council
Bastide le Confort Médical (2019-now)
Member of the advisory board
Distinctions
Instructionnal courses : Epicondylitis; PANEL 3 Cyst Wrist: nouveaux concepts
SFA
2015-2018
Engagements Récents
Isokinetik evaluation of an additionnal ulna tip fracture with a distal radius fracture stabilized with a volar locking plate on the prono supination strength
ASSH 2011 Poster Chicago
Restoration of flexion function for long fingers in neglected lesion or after failure of primary repair in zone 2 is still a surgical challenge and treatment still debate
ASSH 2015 short communication Hawai
- Learning curve and risks in carpal tunnel release by ultrasounds or endoscopy, a comparative pilot study between an experienced surgeon and a junior surgeon, 30 cadaveric cases.
ASSH 2018 ePoster