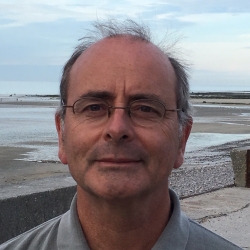 Prof. Jean-Paul Marie
En bref
Prof Jean-Paul Marie is a Professor in the Department of Otolaryngology, Head & Neck Surgery and Audiophonology at the University Hospital in Rouen, France. He is the Head of the Experimental Surgery Laboratory, school of Medicine, and Head of the Rouen University team EA 3830 GRHV: Research Team on the Ventilatory Handicap. He is co-funder of a University and Hospital Federation on Regenerative Surgery (FHU Surface), conducted by Prof B. Devauchelle. He has worked on laryngeal reinnervation for several years through animal research projects, and now applies these techniques in humans. He regularly presents his results at international conferences and workshops. His main interest is in Phonosurgery, Neurolaryngology, but also Otology and Skull base surgery. He is a member of the ELS, EGFL and American Neurolaryngology Study Group. He is also former President of the French Society of Phoniatry.
Rouen, France
Head of the ENT Department, Rouen Normandy Medical Training Center (MTC)
Français, Anglais
Expérience Professionnelle
Head
Otorhinolaryngology, Head and Neck surgery
Depuis 2013
Charles Nicolle University Hospital, Rouen, France
Head
Logopedic Department
Depuis 2013
Charles Nicolle University Hospital, Rouen, France
Member of the executive board
Co-founder of the Institute for Research and Innovation in Biomedicine, High Normandy, University of Rouen, France (2002)
Depuis 2012
Charles Nicolle University Hospital, Rouen, France
Formation
Professor
2000
Rouen University
Habilitation to Conduct Researches
1999
Rouen University
PhD Dissertation
1999
Rouen University
Publications
Implication of the vagus nerve in breathing pattern during sequential swallowing in rats.
2017
Physiology & behavior
Lire ici
Oropharyngeal dysphagia: when swallowing disorders meet respiratory diseases.
2017
The European respiratory journal
Lire ici
Effect of submental sensitive transcutaneous electrical stimulation on virtual lesions of the oropharyngeal cortex.
2016
Annals of physical and rehabilitation medicine
Lire ici
Publications
Reinnervation: New Frontiers
Diagnosis and Treatment of Voice Disorders avec Plural Publishing
2014