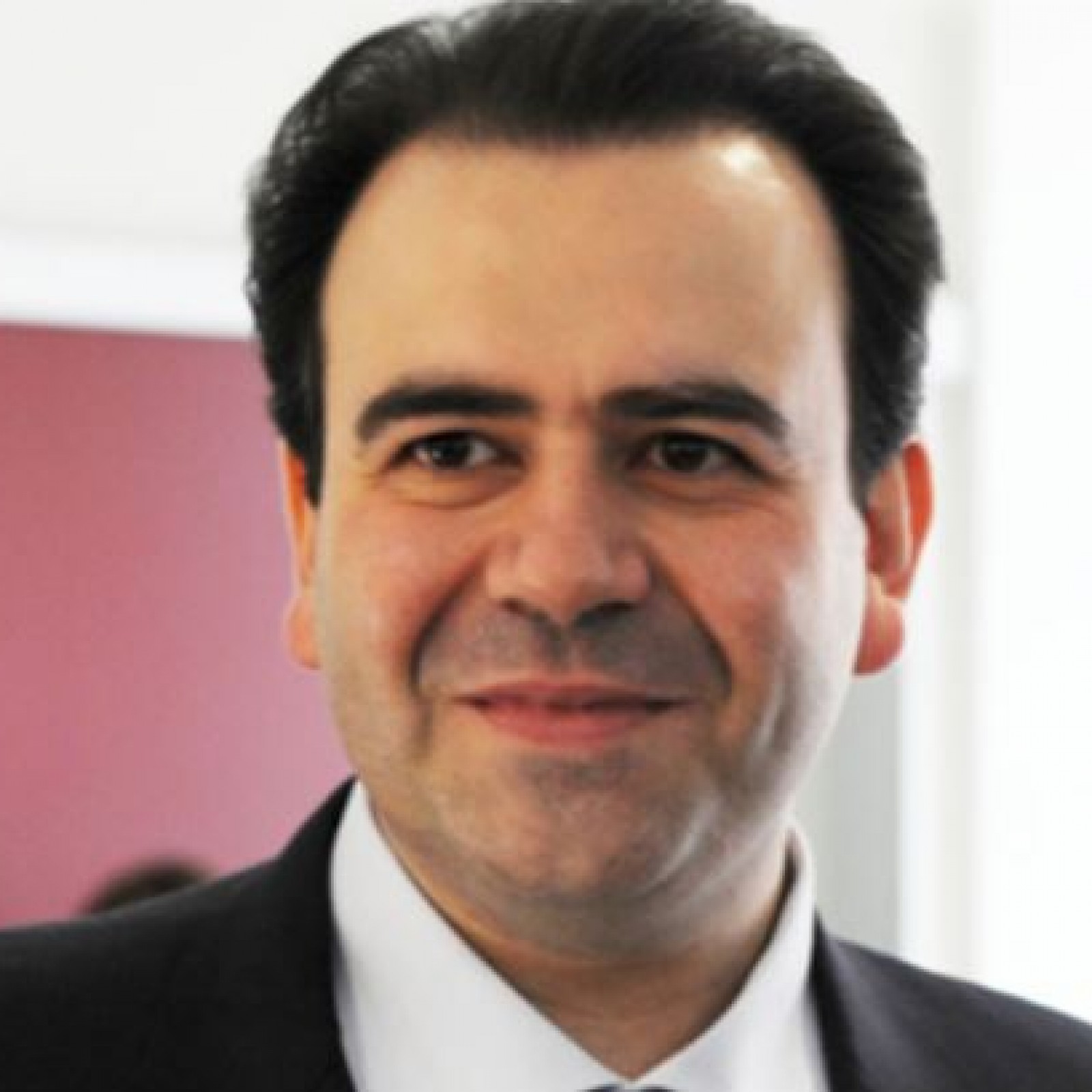 Dr. Antonello Forgione
En bref
Antonello Forgione MD PhD MBA FACS FRAES (Hon) FCBC (Hon)
Dr Antonello Forgione is a Digestive Surgeon with decennial experience in particular in the field of MIS - Minimal Invasive Surgery ,Single Incision Laparoscopic Surgery-SILS , Natural Orifice Transluminal Endoscopic Surgery - NOTES and Computer Assisted Robotic Surgery.
Scientific Director of the AIMS Academy since its conception in 2009. AIMS - Advanced International Mini-invasive Surgery Academy is one of the few international training center in MIS in Europe and among the few in the World.
He's currently Consultant in General,Oncologic and Mininvasive Surgery in the largest public hospital in Italy, the Niguarda Cà Granda Hospital in Milan.
He holds a PhD and received a Global Executive MBA from SDA Bocconi University.
Dr Forgione is Founder and currently CEO of ValueBioTech Ltd, a start up company working on the development of a patented microrobotic platform for SILS and NOTES.
He is also Founder and President of the MedTechCatalyst an italian based association devoted to the scouting and support of innovative projects in the biotechnology field.
He is currently selected member of the Research Committees of the European Association of Endoscopic Surgery EAES and past member of the Technology committees of the EAES and Society of the American Gastrointestinal and Endoscopic Surgeons SAGES. Dr Forgione is also Fellow of the American College of Surgeon and Honorary Member of the Romanian , Egyptian and Brasilian Society of Surgery.
Dr Forgione is editorial board member and reviewer of several international indexed journal. He is author and co-authors of numerous scientific papers published in high indexed international journals.
Milan, Italie
Anglais, Italien, Français
Expérience Professionnelle
Founder and President
Depuis 2013
MedTech Catalyst Association
Founder and CEO
Depuis 2012
Value Biotech
Scientific Director
Depuis 2009
AIMS Academy, Milan
Formation
Global Executive Master in Business Administration MBA
2010
SDA Bocconi University - Milan, Italy
Clinical Research Fellow
2005
IRCAD - Strasbourg, France
PhD in New Technologies for Minimal Invasive Surgery
2005
Federico II University - Naples, Italy
Publications
Changing therapeutic strategies and persistence to disease-modifying treatments in a population of multiple sclerosis patients from Veneto region, Italy.
2020
Multiple sclerosis and related disorders
Lire ici
Anticoagulation in Cirrhotic Portal Vein Thrombosis: No Harm, but Survival Benefit Still Unclear.
2020
The American journal of gastroenterology
Lire ici
Creation of a rectal cancer registry in Italy by the Advanced International Mini-Invasive Surgery (AIMS) academy clinical research network.
2019
F1000Research
Lire ici
Associations professionnelles
WJGS - World Journal of Gastrointestinal Surgery
Editorial Board Membership
JMAU – Journal of Microscopy and Ultrastructure
Editorial Board Membership
EAES - European Association of Endoscopic Surgery
Member