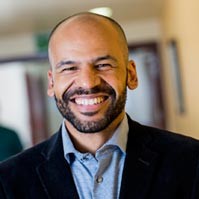 Dr. Anders Barasa
En bref
Dr. Anders Barasa, MD PhD is a Copenhagen based consultant Cardiologist and PCHF (ESC) alumnus.
Expérience Professionnelle
Heart Failure Lead
Cardiology
De 2019 à 2020
Amager Hvidovre Hospital
Assistant Professor
Medical College, East Africa
De 2019 à 2014
The Aga Khan University
Cardiologist/ Cardiology Fellow
Department of Cardiology
De 2011 à 2014
Sahlgrenska University Hospital in Gothenburg, Sweden
Formation
Specialized Post Graduate Training in Heart Failure Medicine
2019
Zurich Heart House - Switzerland
Medical Degree
University of Copenhagen in Denmark
Residency and Cardiology Fellowship
Sahlgrenska University Hospital & Östra Hospital in Gothenburg
Publications
Identification of multiple potent neutralizing and non-neutralizing antibodies against Epstein-Barr virus gp350 protein with potential for clinical application and as reagents for mapping immunodominant epitopes.
2019
Virology
Lire ici
A multivalent Kaposi sarcoma-associated herpesvirus-like particle vaccine capable of eliciting high titers of neutralizing antibodies in immunized rabbits.
2019
Vaccine
Lire ici
Kaposi Sarcoma-Associated Herpesvirus Glycoprotein H Is Indispensable for Infection of Epithelial, Endothelial, and Fibroblast Cell Types.
2019
Journal of virology
Lire ici
Associations professionnelles
Kenya Cardiac Society
Scientific chair and treatsurer 2016 - 2019
Danish Society of Cardiology (DSC)
Active Member
European Society of Cardiology
Member