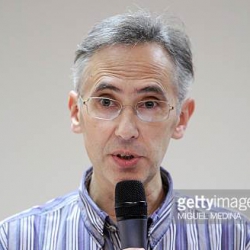 Dr. Bruno Toussaint, Orthopaedic Surgeon
En bref
Dr Bruno Toussaint is an orthopaedic surgeon working in Annecy France. He is a recognized specialist of hand surgery. Speaker in different National or International Shoulder and Arthroscopy Societies meetings, he is also a Shoulder prosthesis designer with Biomet Company.
Annecy, France
Orthopaedic Surgeon
Anglais
Expérience Professionnelle
Orthopaedic Surgeon
Annecy General Clinic, Annecy, France
Formation
Degree, Orthopaedics - Traumatology
1989
French Medical Council
Associate Professor
1989
Montpelloer University Hospital, Montpellier, France
Degree, Sports Pathology
1988
Montpellier University Hospital, Montpellier, France
Publications
Relationship between subscapularis tears and injuries to the biceps pulley.
2017
Knee surgery, sports traumatology, arthroscopy : official journal of the ESSKA
Lire ici
Prescrire: France's Choosing Wisely initiative.
2015
BMJ (Clinical research ed.)
Lire ici
Estimating the number of sudden cardiac deaths attributable to the use of domperidone in France.
2015
Pharmacoepidemiology and drug safety
Lire ici
Distinctions
Legal Expert
Nîmes Court of Appeal, Nîmes, France