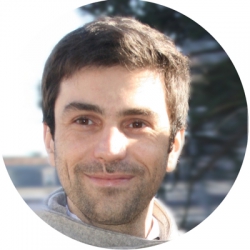 Dr. Louis Boissiere, MD
En bref
Dr. Louis Boissière obtained his medical degree from Lyon University. He moved to Bordeaux for his residency, where he learned Spinal Surgery in Professor Vital's Orthopaedic department. He is currently a clinical fellow and a research assistant in this department. He obtained a Master in Science in Professor Skalli's biomechanical laboratory in Paris (Ecole National Supérieure d'Arts et Métiers). He specialized in pediatric and adult spinal deformity He describes his research in the Lumbar Lordosis Index and has been published in many reviews, such as the New England Journal of Medicine. He is an active member of the French Scoliosis Study Group and the European Spine Study Group.
Bordeaux, France
Spine Surgeon
Anglais, Français
Expérience Professionnelle
Hospital Practitioner Half-Time, Department of Spinal Surgery of Professor Vital
Depuis 2016
CHU Bordeaux Pellegrin
Head of Clinic of the Universities - Assistant of the Hospitals
De 2013 à 2016
CHU Bordeaux Pellegrin
Intern of the Bordeaux Hospitals
De 2008 à 2013
CHU Bordeaux Pellegrin.
Formation
DESC of orthopedic and traumatological surgery
2015
University of Bordeaux
IUD of surgery of the spine
2013
University of Bordeaux
Master 2 of Biomechanics
2013
Ecole Nationale Supérieure des Arts et Métiers, Paris
Publications
Lack of improvement in health-related quality of life (HRQOL) scores 6 months after surgery for adult spinal deformity (ASD) predicts high revision rate in the second postoperative year.
2017
European spine journal : official publication of the European Spine Society, the European Spinal Deformity Society, and the European Section of the Cervical Spine Research Society
Lire ici
Global tilt and lumbar lordosis index: two parameters correlating with health-related quality of life scores-but how do they truly impact disability?
2017
The spine journal : official journal of the North American Spine Society
Lire ici
One-Level Lumbar Degenerative Spondylolisthesis and Posterior Approach: Is Transforaminal Lateral Interbody Fusion Mandatory?: A Randomized Controlled Trial With 2-Year Follow-Up.
2017
Spine
Lire ici