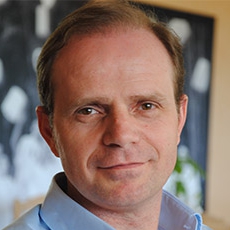 Dr. Paul Pittaluga, MD
En bref
Surgeon, Former Academic Hospital Resident, Former Academic Hospital Chief Resident, Former Professor Assistant at the University of Nice-Sophia Antipolis, Doctor Pittaluga is hyperspecialized in the treatment of varicose veins. At the origin of the ASVAL method description, he has been involved for many years in several sientific societies in France. He is an elected member of the Board and Chair of the Venous Committee of the French Society for Vascular Surgery, Vice-President of the French Society of Angiology and member of the French Society of Phlebology. He is also involved in several international activities, as Chair of the Awards and Grant Committee of the American Venous Forum, Active Member of the American College of Phlebology, Board Member of the European Venous Forum, Active Member of the European Society of Vascular Surgery, French Representative of the European Society for Phlebectomy and Vice-President of the European Society of Physionutrition. Dr Pittaluga is the co-founder of the Riviera Veine Institut with Dr Chastanet, dedicated to overall care « a la carte » for varicose diseases, and to the development of new approaches for surgical treatment.
Monaco, Monaco
Vascular Surgeon
Anglais, Français
Expérience Professionnelle
Co-founder
Depuis 2012
RVInnovation
Co-Founder and Course Director
Depuis 2011
Riviera Veine Academy
Co-Director
De 2009 à 2015
European Venous Course, Maastricht (Netherlands)
Formation
Academic Diploma of Phlebology (Associate Professor)
2009
Paris VI University
Diploma of Vascular Surgery
1998
French collège of Vascular Surgery (Paris/FRANCE)
Doctorate of Medicine (MD)
1995
University School of Medicine – Nice
Publications
Thermal Endovenous Treatment of the Large Diameter Greater Saphenous Veins.
2017
Annals of vascular surgery
Lire ici
Treatment of Varicose Veins by ASVAL: Results at 10 Years.
2017
Annals of vascular surgery
Lire ici
Venous hemodynamic changes in lower limb venous disease: the UIP consensus according to scientific evidence.
2016
International angiology : a journal of the International Union of Angiology
Lire ici
Associations professionnelles
Collège Français de Chirurgie Vasculaire
Member - Elected Board Member - Vice-President
Société de chirurgie vasculaire de langue française
Permanent Member - Elected Board Member - Member of the Executive Committee
French society of phlebology
Member