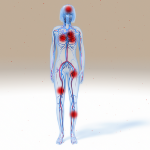 Hormones & thromboses
La prise de stéroïdes sexuels, dans le cadre de la contraception oestroprogestative ou du traitement hormonal de la ménopause, influence le risque thromboembolique veineux. Quelles sont les patientes concernées ? Comment mieux évaluer et prévenir le risque de thrombose ? Nous faisons le point sur ce sujet reconnu mais souvent ignoré.
Asnières-sur-Seine, Île-de-France, France
3 intervenants
À la demande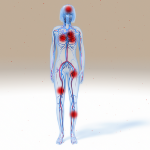 Hormones & thromboses
[Replay] Le risque thrombotique sous traitement hormonal : évaluation et maîtrise
4.3 (6)
Gynécologie médicale et obstétrique
Voir le détail
Intervenants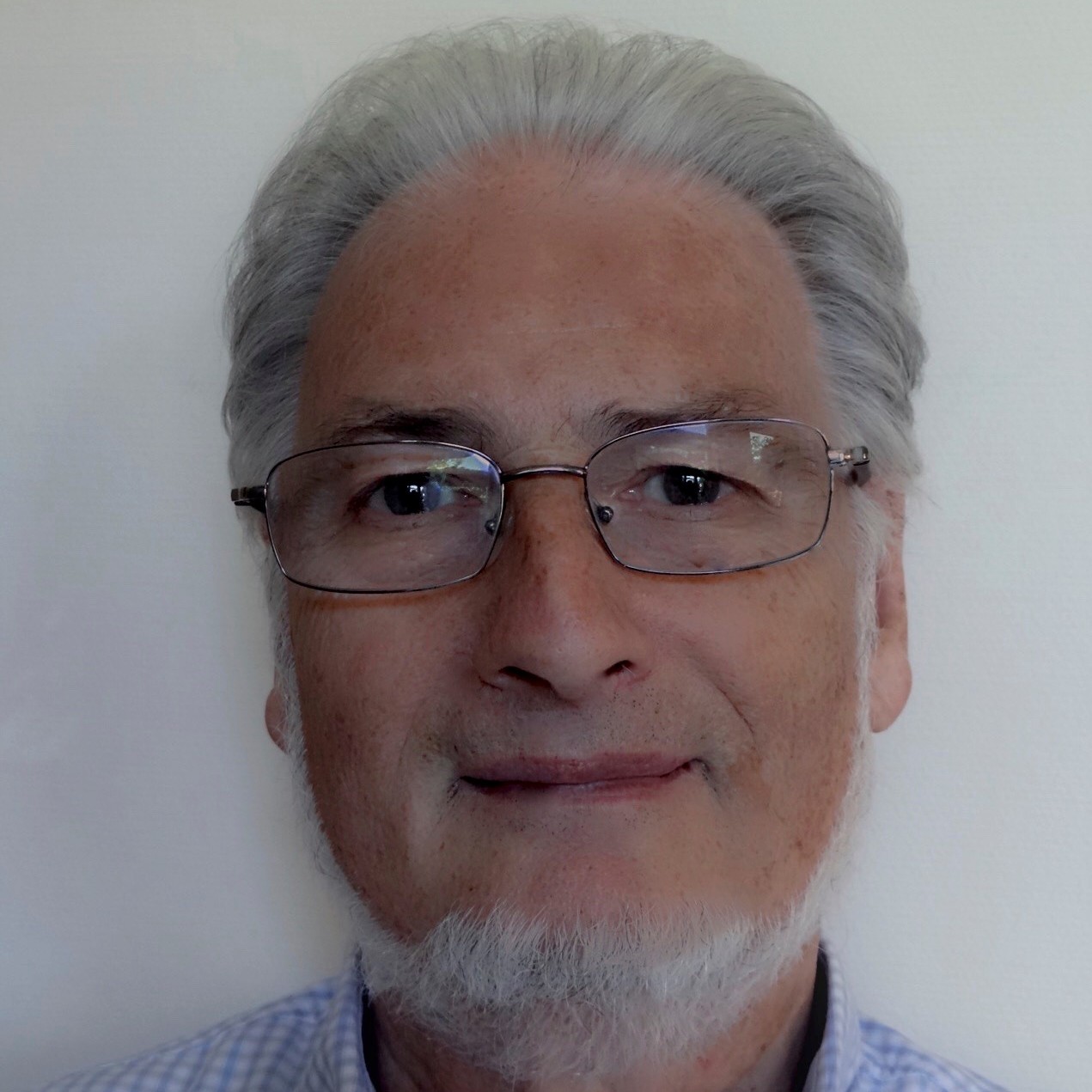 Prof. Ulysse Gaspard
Dr. Ulysse Gaspard obtained his MD in 1968, his speciality in obstetrics and gynecology in 1972 and his specialty in nuclear medicine in 1974at the University of Liege, Liege, Belgium . In 1973, he started his pre-doctoral research in Liege in reproductive endocrinology (Prof P. Franchimont and H. Burger) and a 9-month residence in pelvic surgery (Prof O. Käser) at University of Basle, Basle, Switzerland. This was complemented by a PhD degree in 1980 from University of Liege, Liege, Belgium for the thesis entitled "Etude de la secretion des hormones protéiques placentaires".
From 1990 until 2007, Dr. Gaspard served as Professor and Head Department of Obstetrics and Gynecology at University Hospital Sart Tilman, Liege, Belgium.
Dr. Gaspard has huge passion and interest in laboratory and clinical research. He had 261 publications in national and international medical journals on hormonal, metabolic and clinical aspects of menopause and contraception. His ongoing active research focuses mainly on hyperandrogenism, menopause, hormonal contraception, SERMs and SPRMs.
Dr. Gaspard is a founding member of the European Placenta group (1983), of the European Society for Contraception (1990), of the Belgian Menopause Society (BMS) (1990) and of the Eur Menop Androp Soc (EMAS) (1997). Moreover, he was the president of Belgian Menopause Society (2005-2008), Secretary general of EMAS (1997-2000) and Vice President of Societé Francophone de Contraception (current), Member of the Board of Eur Soc Gynecology (2008- )
He is a reviewer for Climacteric, Maturitas, Contraception, Eur J Contraception health care, Woman's Health, EGO and GREM, besides being a member of the Editorial Board of Revue Médicale de Liège and member (2006-2018) Comité d'Ethique Hospitalo-Facultaire ULiege
Dr. Gaspard is a full member of the Royal Academy of Medicine of Belgium since 1993, the president of the Belgian French speaking OB/GYN Society (GGOLFB) (1991-1994) and he has been an honorary member since 2012. In addition, he is a member of the Int Menop Soc (IMS) since 1978 and he was its Secretary General (1993-1996)
Currently, Dr. Gaspard is a Senior consultant at Univ Hospital Sart Tilman/Liege (Polyclinics Brull), in addition to being occasional expert consultant for Eur Med Agency (EMA), Belgian Fed Agency for Medicinal and Health products (AFMPS), and for Pharmaceutical industry.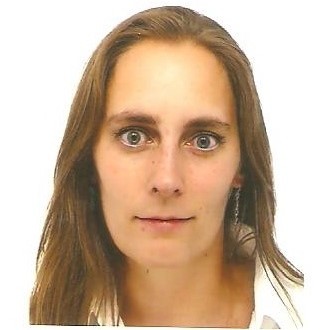 Prof. Bérangère Devalet
Prof. Bérangère Devalet is graduated in hematology from UCL and is working as a clinical
hematologist within the team of CHU UCL Namur (Godinne) since 2013. Her clinical activities take
place in the field of general hematology and hemostasis. She published a doctoral thesis entitled
"Implication of extracellular vesicles in thrombosis associated with paroxysmal nocturnal
hemoglobinuria" in January 2020. Member of the Namur Thrombosis and Hemostasis Center, she
participates in numerous research and collaboration projects with the Hematology Laboratory of
CHU UCL Namur and the Pharmacy Department of the University of Namur. In parallel, she carries
out a teaching activity within UCL.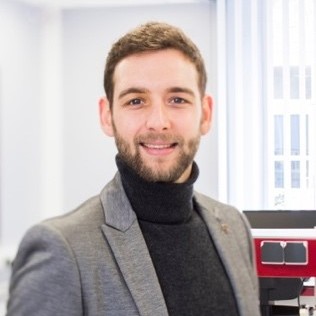 Prof. Jonathan Douxfils
After being graduated in pharmaceutical sciences in 2011, Prof. Jonathan Douxfils obtained his PhD in biomedical and pharmaceutical sciences in 2015. In 2017 he launched QUALIblood, a Contract Research Organization (CRO) aiming to provide the industries, hospitals and universities with central laboratory services for blood investigations. His company employs 10 people actively working on pre-clinical, phase-2 and phase-3 clinical trials in several pharmaceutical fields. In 2018, he gained an academic position at the University of Namur in Belgium. In 2019, he received the Eberhard F. Mammen Young Investigator Award for his research on the development of a new algorithm based on thrombin generation to assess hormone-related prothrombotic changes and was nominated as the "Namurois of Year", category Sciences, a price rewarding people in the Namur community for their engagement and their scientific discovery.
The research directed by Prof. Douxfils played a leading role in the establishment of guidelines for the laboratory measurement of DOACs. These recommendations have been used so far by several Expert Societies involved in the field of thrombosis and hemostasis. He also provided his expertise for the development of a new contraceptive agent and has been actively involved in the discussion and the writing of the regulatory documents for the obtention of the marketing authorization. He also exercised his expertise as a pharmacovigilance expert at the European Medicines Agency, has been co-chairmen of the SSC Control of Anticoagulation at the International Society of Thrombosis and Haemostasis (ISTH), is Member Expert Team Haemostasis Diagnostics at the ECAT, and he works as an Associate Editor in several scientific journals.
Passionate about clinical and laboratory research, he is involved in several projects aiming to solve pharmacological and/or epidemiological problems.
Thanks to his translational view of the pharmaceutical and medical device market from basic research to post-marketing pharmacovigilance, his collaborations with key opinion leaders but also with field practitioners, Prof. Jonathan Douxfils puts its expertise and know-how at the services of societal projects aiming to improve the safety and effectiveness of therapeutic agents in order to promote public health.
Avis
06/12/2021
Mariem R.
c'etait enrichissant. j'aimerais savoir si les formations sont certifiées, et si oui, comment puis-je avoir les miennes apres la participation aux webinaires et ceux enregistrés..
17/06/2021
Xavier-Marc L.
Merci aux orateurs et à l'équipe organisatrice car cela demande beaucoup de travail. Sujet difficile pour lequel on souhaiterait des guidelines tranchés clairs: MTEV et contraception Quelle molécule contraceptive pour qui? Peut-on catégoriser le risque des patientes (score, biomarqueurs, ...) MTEV et traitement hormonal substitutif quel impact? Quels recommandations pour arrêter ou continuer? MTEV et traitement hormonal anticancéreux quel impact? D'un point de vu pédagogique: terminé chaque intervention par un "take home message" Ces critiques se veulent constructives car j'avoue humblement ne pas avoir le niveau pharmacologique des intervenants et le sujet est difficile à traiter. Il faut donc les remercier et les féliciter pour leur implication.
17/06/2021
abdelmajid h.
merci