Replay - Spirometry and Feno, Important diagnostic and monitoring tools for the Asthmatic patient.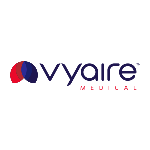 Pulmonology, Respiratory Therapist

1h

English
Training details
There is increasing evidence that asthma is a heterogeneous pathological condition characterized by different phenotypes/endotypes related to specific pathological pathways. Exhaled nitric oxide (FeNO), is a biomarker of one pathologic pathway, allergic airway inflammation, that has proven helpful to predict therapeutic response in selected asthmatic populations. FeNO is a quantitative, non-invasive, simple and safe method of measuring allergic airway inflammation that provides a complementary tool to other ways of assessing airway disease in asthma patients including spirometry and as part of the diagnostic algorithm for both children over 5 and adults with respiratory symptoms suggestive of asthma, but has also demonstrated utility for managing asthma and selecting therapies for this disease. A common question is "How do FeNO and spirometry complement each other and why do I need both?"
During this webinar, our speaker Dr. Philip E Silkoff will try and answer this question by reviewing the current evidence on the relationship between FeNO & Spirometry and how these tools can be used together for the Asthmatic patients.
Educational methods
E-learning course