Replay - Ventilator Synchrony Issues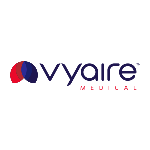 Intensive Care and Resuscitation, Anesthesia-Resuscitation, Respiratory Therapist, Neurology, Biomedical Engineer

1h

English
Training details
Patient / Ventilation synchrony is a major problem in requiring mechanical ventilation.
The users should understand the issues and what can be adjusted to improve patient comfort.
Prof Lluis Blanch is the expert in this topic and his presentation will explain the issues in depth.
Educational methods
Live classroom
Target audience
All clinicians in involved in mechanical ventilation. Pulmonologists, Intensivists, Anesthesiologists, Respiratory Therapists, Physiotherapists, Critical care nurses and Biomedical engineers.
Units
Replay - Ventilator Synchrony Issues
Replay of the webinar of the 30th of September 2021
Pictures