Replay - How to understand the use of PEEP in the patient with sick lungs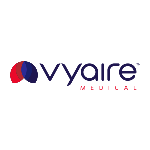 Biomedical technician, Intensive Care and Resuscitation, Respiratory Therapist, Anesthesia-Resuscitation, Registered Nurse

1h

English
Training details
The use of PEEP for sick patients with respiratory failure is a complexed topic and poorly understood.
Prof Freebairn will explain what can be done and how the LRT on bellavista can be used to understand the PEEP requirement based on the lung closing pressure.
What will you learn?
How to understand the use of PEEP in the patient with sick lungs
Educational methods
Live classroom
Target audience
All clinicians interested in mechanical ventilation. This being Pulmonologists, Intensivists, Anesthesiologists, Respiratory Therapists, Physiotherapists, Critical care nurse and biomedical engineers.
Units
Reply. Setting PEEP for the patient with sick lungs
This presentation describes the issues with setting PEEP
Pictures