Non-Invasive Ventilation: Challenges and Successes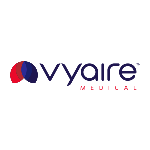 Respiratory Therapist, Intensive Care and Resuscitation, Registered Nurse, Advanced Practice Registered Nurse

1-day course

/

Effective duration: 1h

1400 attendees per session
English
Free
Last session
From
Jul 12 2023 05:00 PM
Training details
Non-invasive respiratory support is a proven intervention for patients with acute hypoxemic respiratory failure (1). However, not all patients are successfully managed with non-invasive support modalities (2) and there are several factors that may lead to a patient requiring intubation and invasive mechanical ventilation (IMV).
Non-invasive respiratory support does have other advantages, including that it may be used successfully as weaning tool for patients receiving invasive mechanical ventilation (3).
In this lecture Cesare Gregoretti M.D. & Nicholas Hill M.D., will discuss:
• Challenges with non-invasive respiratory supports (NRS) and reasons why NRS fails
• Predictors of failure and indications for invasive mechanical ventilation
• Non-invasive respiratory supports as a weaning tool
• Complications of delayed weaning from respiratory support
This program has been approved for 1.00 contact hour Continuing Respiratory Care Education (CRCE) credit by the American Association for Respiratory Care, 9425, N. MacArthur Blvd, Suite 100, Irving TX 75063
References:
1. Weerakkody S, Arina P, Glenister J, Cottrell S, Boscaini-Gilroy G, Singer M, Montgomery HE. Non-invasive respiratory support in the management of acute COVID-19 pneumonia: considerations for clinical practice and priorities for research. Lancet Respir Med. 2022 Feb;10(2):199-213. doi: 10.1016/S2213-2600(21)00414-8. Epub 2021 Nov 9. Erratum in: Lancet Respir Med. 2021 Dec;9(12):e114. PMID: 34767767; PMCID: PMC8577844.
2. Strickland SL. The Patient Experience During Noninvasive Respiratory Support. Respir Care. 2019 Jun;64(6):689-700. doi: 10.4187/respcare.06642. PMID: 31110037.
3. Yeung J, Couper K, Ryan EG, Gates S, Hart N, Perkins GD. Non-invasive ventilation as a strategy for weaning from invasive mechanical ventilation: a systematic review and Bayesian meta-analysis. Intensive Care Med. 2018 Dec;44(12):2192-2204. doi: 10.1007/s00134-018-5434-z. Epub 2018 Oct 31. PMID: 30382306; PMCID: PMC6280833.
Free
Last session
From
Jul 12 2023 05:00 PM