Cataract Surgery Training Programme - Interactive Session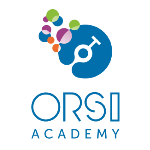 Ophthalmology
Melle, Belgium

1 -day course

/

Effective duration: 2h30

100 attendees per session
English
Training details
Interactive session of the Cataract Surgery Training Programme.
Educational methods
Video, Lectures, On-site
Target audience
This course is aimed at 2nd year, 3rd year & 4th year ophthalmology residents-in-training from participating universities (UA, ULB, VUB, UGent, KU Leuven, UC Louvain) or participants training through BSCRS mentorship. This is a beginner course.
Program
20:00 - 22:30
Preventing complications - preoperative selection | Dr. Robert Kuijpers & Dr. Pieter Nelis
22:30 | The end
Place
ORSI Academy
Proefhoevestraat 12
9090 Melle, Belgium