Hands-on Cadaveric Endoscopic Mitral Course | WITH LIVE CASE | proctored by Dr. Frank Van Praet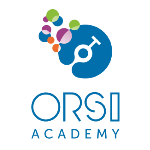 Thoracic and cardiovascular surgery
Melle, Belgium

3-days course

/

Effective duration: 24h

6 attendees per session
English
Training details
The Hands-On Cadaveric Endoscopic Mitral Course is a 3-day expert course by Aalst Cardiac Academy.
Supported by Orsi Academy.
Be ready to start your own endoscopic MV program soon. All the tips & tricks leading to a good endoscopic exposure of the mitral valve are key in this training.
Two days of hands-on training on isolated porcine heart models & human cadaver at Orsi Academy and one day of exclusive live case observation at OLV Clinic Aalst should make this course outstanding & unique.
What will you learn?
Learn all secrets, technical tips & tricks of endoscopic MV surgery
3 hands-on intensive training sessions: wetlab and human cadaver lab (2 surgeons/cadaver)
Learn indications
Learn pitfalls
State-of-the-art training facility at Orsi Academy
Provide training certificate
Educational methods
Hands-on, Cadaver, Lectures, Video, Live case observation, On-site
Target audience
This course is for advanced cardiacthoracic surgeons.
Program
DAY 1 | One day of live case observation at OLV Clinic Aalst performed by Dr. Frank Van Praet
An exclusive look inside the operating room of Dr. Frank Van Praet
DAY 2 | Theoretical lectures and hands-on session on porcine heart in thoracic frame at Orsi Academy
08.30 Live-in-a-box 1
Presentation procedure and surgical technique
Results at OLV Clinic, Aalst
10.00 Hands-on session 1: porcine heart in thoracic frame
2 surgeon's / table
Transthoracic clamp
MV repair
12.00 Lunch
13.00 Continuation of hands-on session: porcine heart in thoracic frame
19:00 Faculty dinner in restaurant at Aalst
DAY 3 | Full day of hands-on training on human cadaveric model
08.30 Live-in-a-box 2
Fresh-up of access and technique
09.00 Hands-on session 2: human cadaveric model - MV repair
2 surgeon's / table
Access, transthoracic clamp, detailed tips and tricks
Exposure and MV repair
12.00 Lunch
13.00 Hands-on session 3: human cadaveric model - MV replacement, TV approach
MV replacement
TV approach
Cryoablation lines
LA appendix closure
17.00 Wrap-up
Pitfalls
What have we learned?
Q&A
17.20 Hand-out training certificates of AALST CARDIAC ACADEMY
Speakers
Pictures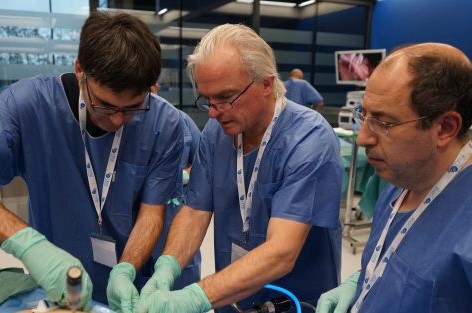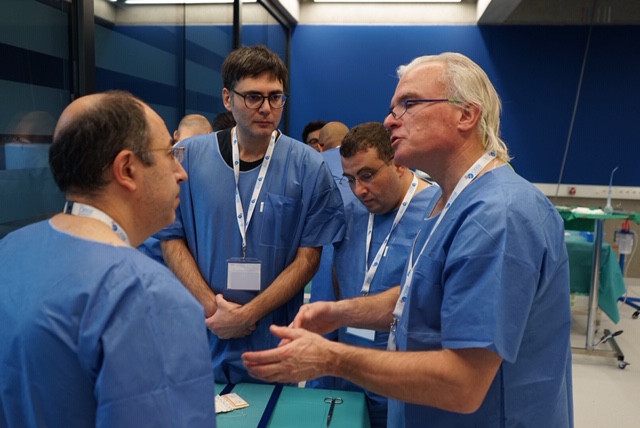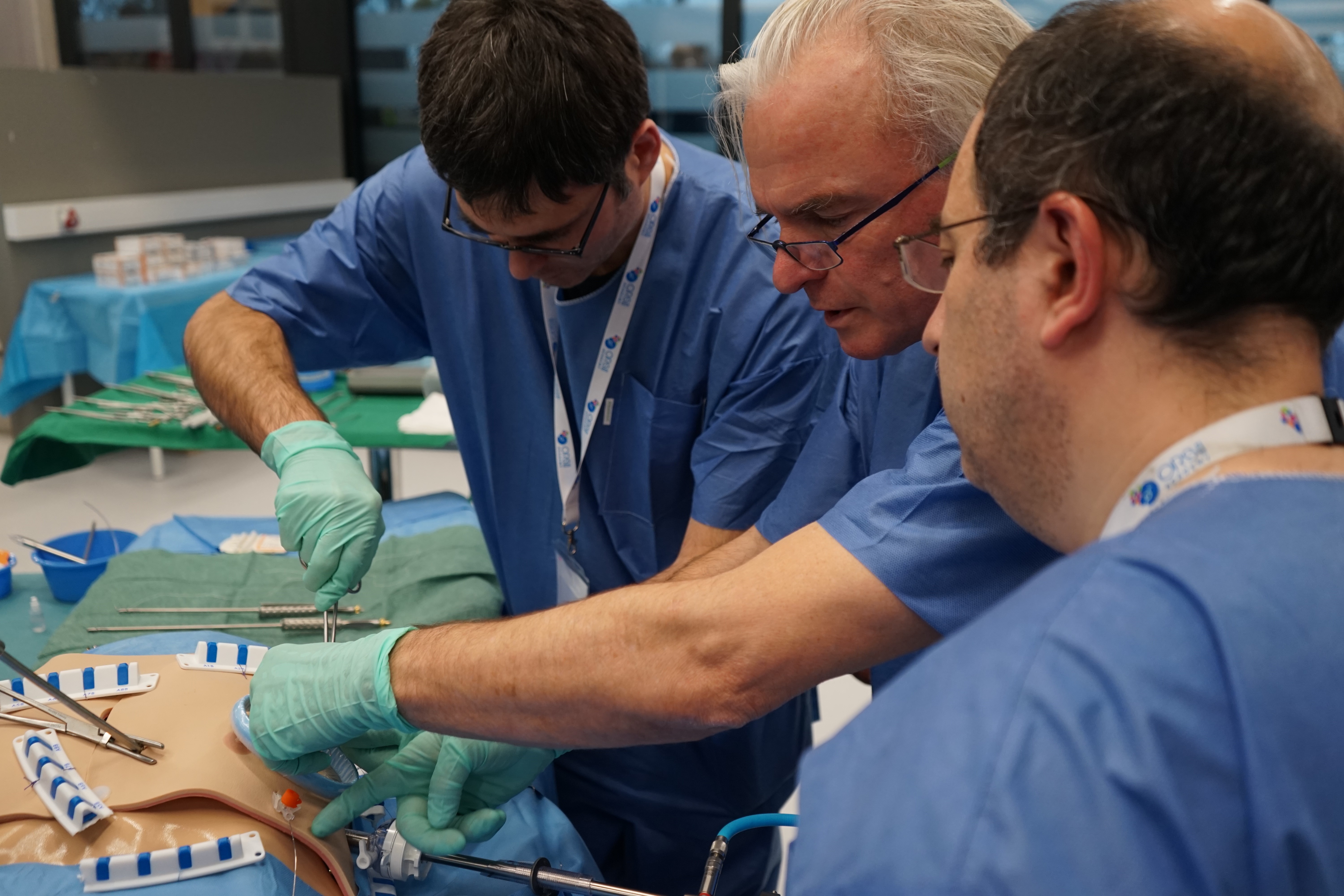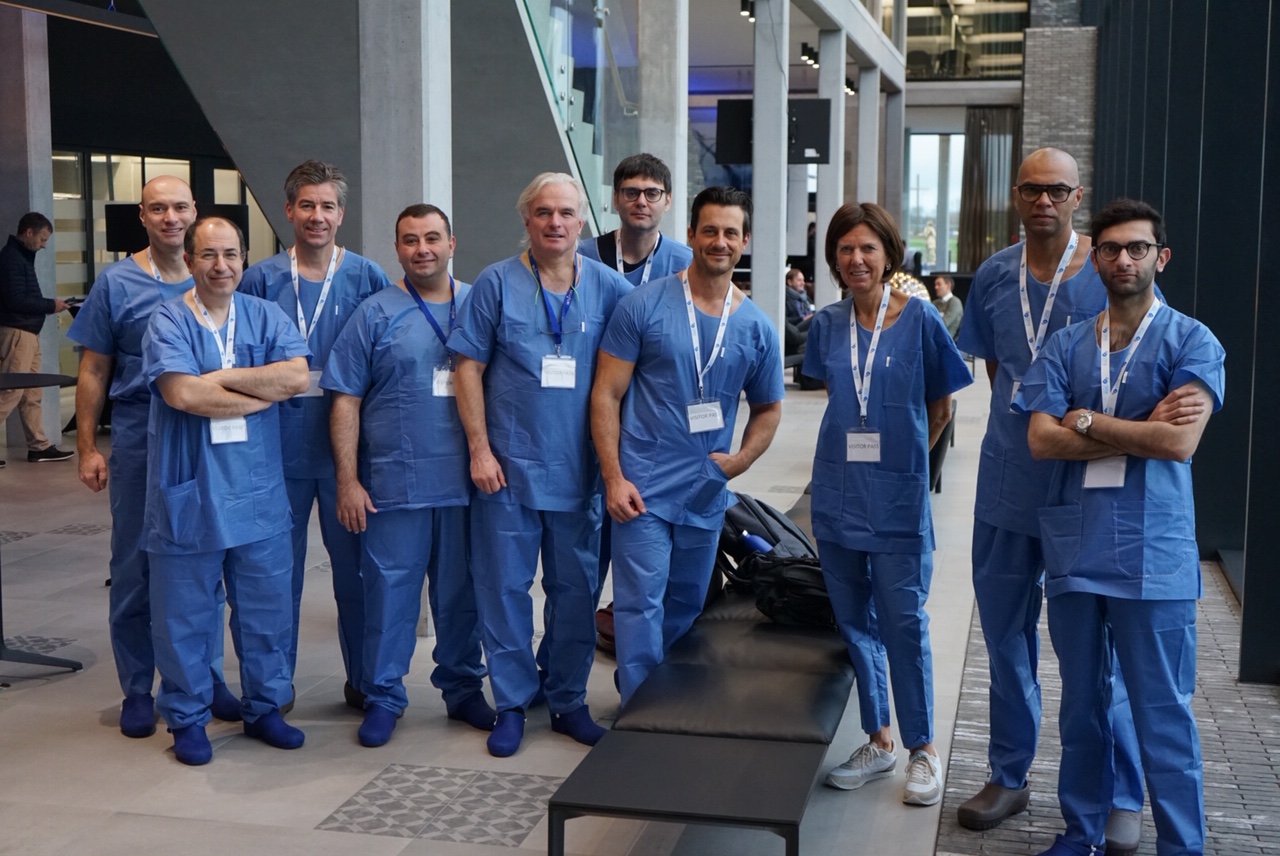 Documents
Brochure & Course Program Endoscopic Mitral Course
Logistics data
Getting there
Once your registration is confirmed by Orsi Academy and/or Invivox, please contact our Hospitality Officer to arrange your accommodation & transfers. Unfortunately, Orsi Academy is very difficult to reach by public transport. The nearest train station is a 35 min walk. We strongly advise you to come by car or taxi.
Our Hospitality Officer can arrange a pick-up from one of our partner hotels in Aalst to Orsi Academy/OLV Clinic. These are included in the course price.
Transfers from a non-partner hotel or from/to the airport are not included but can be offered at favorable prices.
Orsi has a cooperation with taxi company 'Limo Saelens'. For urgent matters, you can reach them 24/7 on +32 475 27 89 36, +32 495 57 27 21 or via [email protected]
Where to stay?
Click here to have a look at our partner hotels in Ghent and in Aalst. Each location offers fixed prices or discounts. If you are interested in making a reservation, please ask for a room with Orsi-rates or contact our Hospitality Officer. The fixed prices can vary depending room availability. There is an additional fee of 3 euros city tax per person per night. Group reservations apply different prices that differ upon request.
Place
ORSI Academy
Proefhoevestraat 12
9090 Melle, Belgium