Clinical added value of CEST Imaging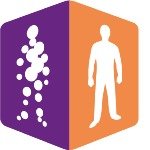 Diagnostic Imaging and Radiology - Interventional radiology

1 -day course

/

Effective duration: 1h

1000 attendees per session
English
Free
Last session
From
Apr 27 2022 06:00 PM
Training details
The content of the webinar focuses on the clinical added value of CEST imaging.
Advantages of the procedure
Learn about CEST imaging and its clinical added value in neuro imaging.
Target audience
Radiologists
Medical electroradiology manipulators
Residents/Fellows
Professionals in the medical imaging industry
Researchers
Technical terms of access
Correct connection to a Wi-Fi network is recommended for quality sound and image.
The Webinar is also accessible by Smartphone, but a computer is however recommended for more comfort. If you are connecting from a smartphone or tablet, you will need to download the Zoom app.
Technical prerequisites:
Laptop or smartphone with stable internet connection. Helmet recommended but not required.
Supported browsers:
Windows: IE7 +, Firefox, Chrome, Safari5 +
Mac: Safari5 +, Firefox, Chrome
Linux: Firefox, Chrome
For more details, see the following link: https://bit.ly/2woSTeH
Test your hardware: https://zoom.us/test
Test your connection: 5-10 Mbps download recommended speed. Check your connection at https://www.speedtest.net/
Program
Daniel Paech, MD, M.Sc.: CEST imaging in neuro-oncology: Diagnostic potential for tumor subtyping and therapy response monitoring
Lucia Nichelli, MD: Added value of APT weighted imaging in post treatment brain tumor evaluation
Q&A Round Table
Free
Last session
From
Apr 27 2022 06:00 PM