Dinner Program - Clinical Experience with Ergonomix® Implants in Breast Recon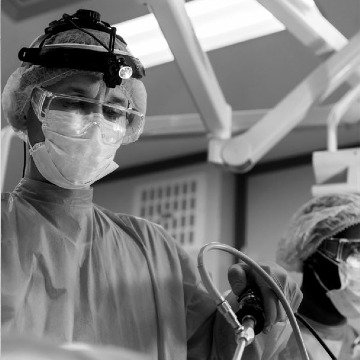 Plastic, reconstructive and aesthetic surgery
London, United Kingdom

1-day course

/

Effective duration: 5h

30 attendees per session
English
Training details
Join us at 6 pm on June 5, at the The Royal Marsden Conference Centre for an educational dinner presentation with expert Dr. Alexandre Munhoz. During this event Dr. Munhoz will share advanced surgical techniques in direct to implant and 2-stage breast reconstruction utilizing Ergonomix® and the Motiva Flora® breast tissue expander. This will be an informative evening to enrich your knowledge and skills.
For more information or to register please contact [email protected]
What will you learn?
Solving Adaptative Challenges with Advanced Smooth Implants
Advanced techniques to minimize complications in 2 stage Aesthetic BreastRecon®
Enhance aesthetic outcomes in 2 stage breast reconstruction using Flora® Tissue Expander and SmoothSilk®
Educational methods
Lectures, On-site
Requirements
Program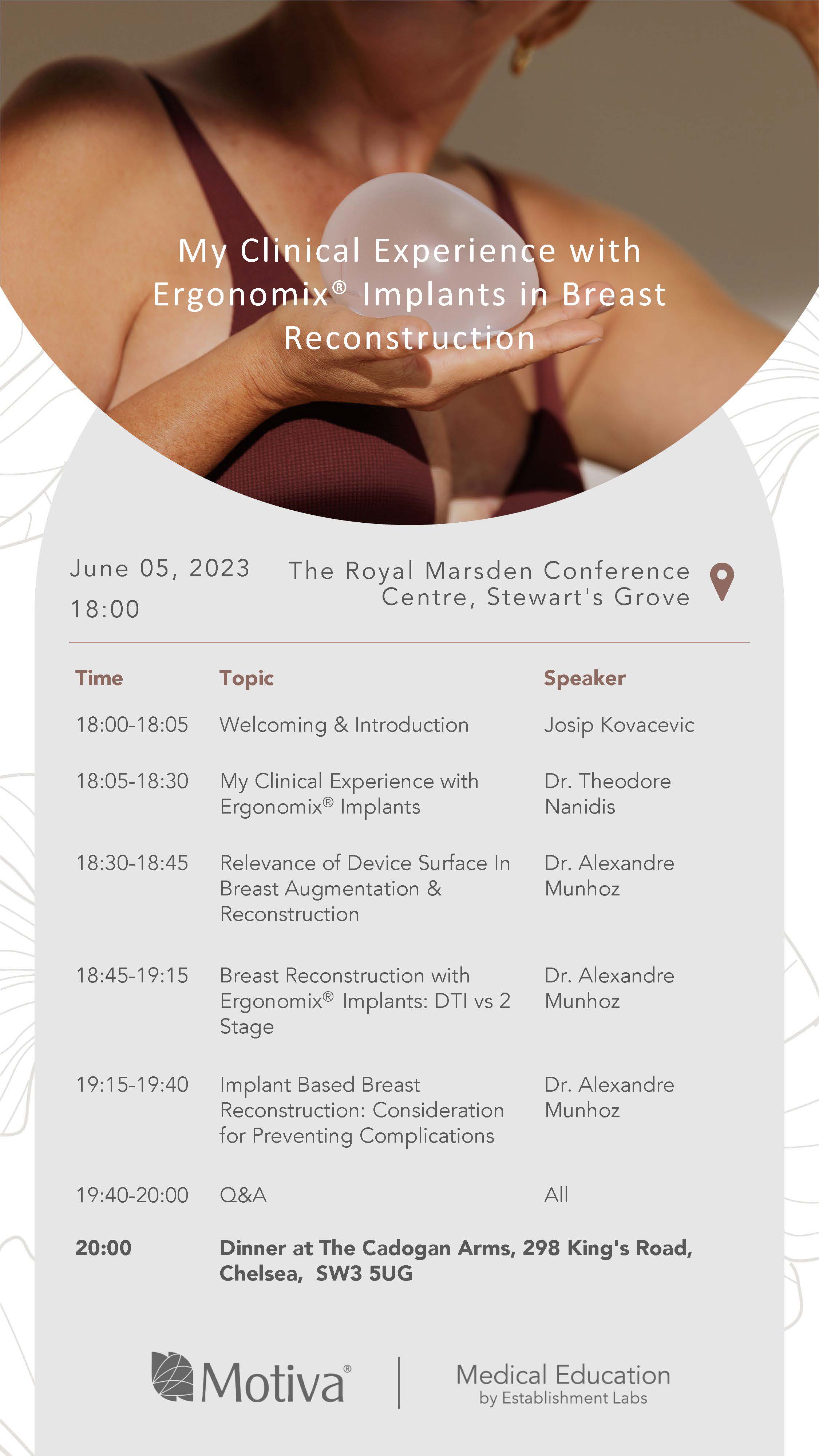 Place
The Royal Marsden Conference Centre
Stewart's Grove
SW3 6JJ London, United Kingdom