Workshop - The Motiva® Standard - Stockholm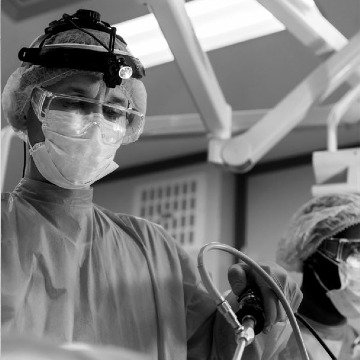 Plastic, reconstructive and aesthetic surgery
Stockholm, Sweden

1-day course

/

Effective duration: 5h

30 attendees per session
English
Training details
Join us for an innovative educational experience during the Beauty Through Science Congress in Stockholm June 1, 2023.
This is an excellent opportunity to learn about the latest advancements in breast augmentation surgery from experts Dr. Alexandre Munhoz, Dr. Demetrious Stavrou, and Dr. Jesus Centeno. The speakers will share their best practices to avoiding complications, along with methods for managing complicated revision and mastopexy cases. They will discuss recently published data, and provide an overview of first hand evidence from their own clinical practices.
The capacity of the workshop is limited, pre-registration is required and limited to attendees registered with the BTS Congress.
What will you learn?
Understand methods to address complex surgeries, such as mastopexies, tuberous breast, or secondary surgery and replacing anatomical implants
How to avoid common complications during Mastopexy surgery
Gain insight to the technology behind Motiva® Implants, from their low-inflammatory surface to RFID
latest techniques in minimally invasive breast augmentation
Stabilization management and contouring techniques, to provide optimal long lasting outcomes in breast implant surgery
Learn surgical tips and techniques using Ergonomix2® Implants
In depth review and understanding of the data behind The Motiva® Standard
Educational methods
Lectures, On-site
Program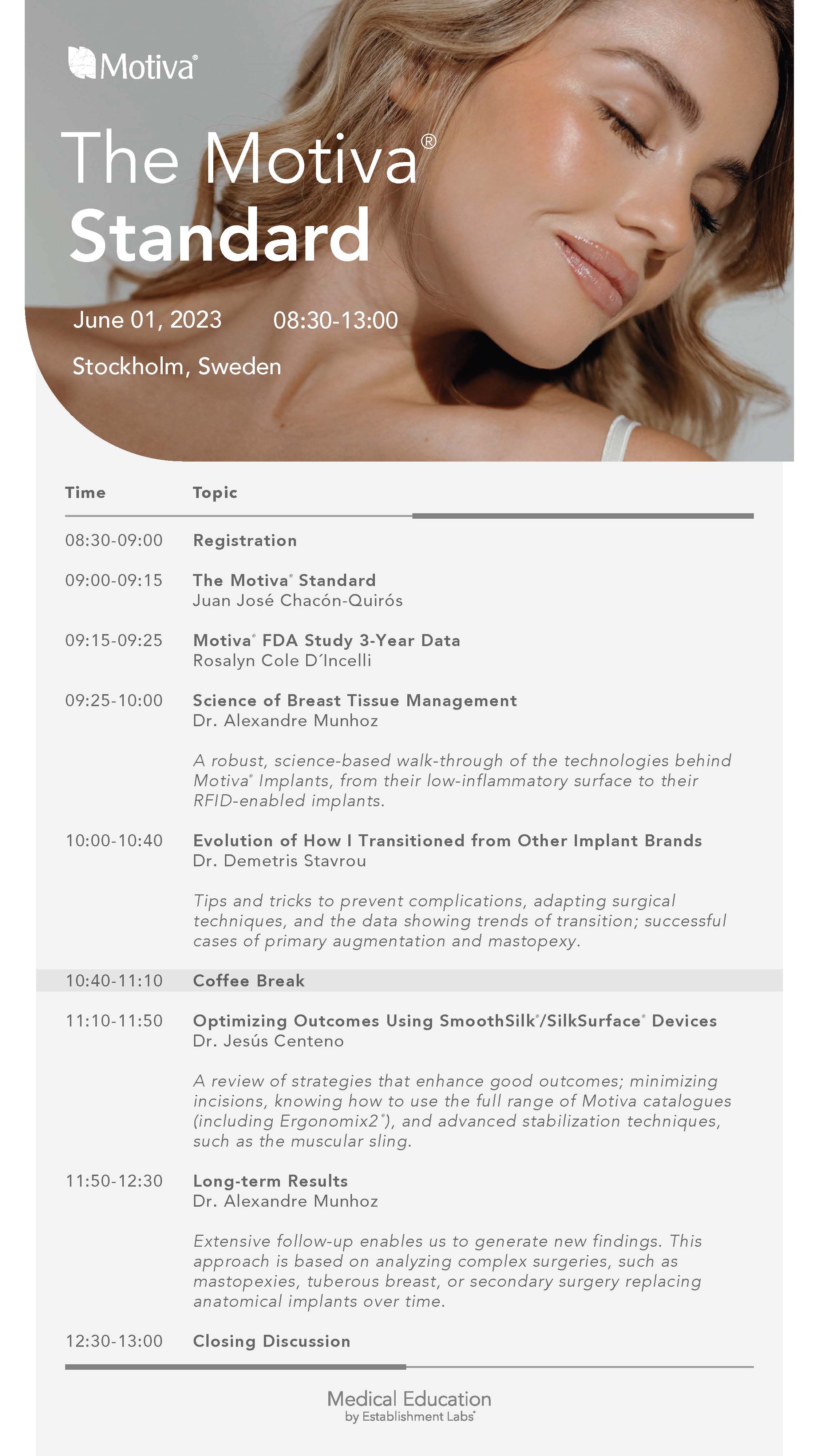 Place
Stockholm Waterfront Congress Center
Nils Ericsons Plan 4
100 05 Stockholm, Sweden