Webinar GI - Doppler Cervical et Intracrânien Session Expertise : De la Théorie à la Pratique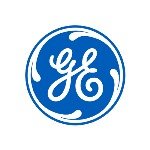 Vascular Medicine, Diagnostic Imaging and Radiology, Medical electroradiology manipulator, Medical Intern, General Medicine

1 -day course

/

Effective duration: 1h30

500 attendees per session
French
Training details
L'échodoppler cervical et intracrânien requiert une connaissance pointue de l'anatomie et une mise à niveau régulière.
Conçu comme un atelier distanciel, nous vous proposons ce webinaire vasculaire animé par le Docteur Jean-Claude Sadik.
En 1h30, revoyez les bases anatomiques et les points d'expertise, des cas cliniques ainsi que le déroulement de l'examen en live sur modèle.
Advantages of the procedure
Conçu comme un outil simple et didactique, ce webinaire avec sa démonstration live vous permettra d'approfondir vos connaissances de l'échodoppler cervical et intracrânien. Un temps d'échange sera également prévu pour vous permettre d'interagir avec notre référent.
Requirements
Ce contenu s'adresse aux angiologues et radiologues souhaitant parfaire ou actualiser leurs connaissances en échodoppler cervical et intrâcranien.
Program
Rappels et expertise en doppler cervical et intracrânien
Présentation de cas cliniques
Démonstration Live sur un modèle
Questions / Réponses